Google Nexus 10 sold out worlwide withing two days of its launch. Here are the top reasons why the tablet was such a big hit everywhere.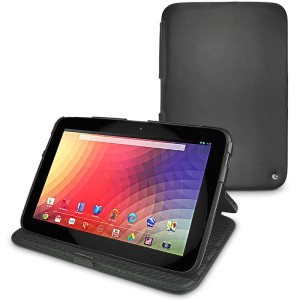 Why Google Nexus 10 is a hit
Value for money – A 16GB Nexus costs about $100 lesser than a iPad 4 which i also 16GB. The product itself has much better specs than its counterpart which is good alue for money. Why go for an iPad 4 which has lesser features and qualities than a Nexus 10 which provides you better features at a 20% lesser price?
High-resolution display – The Google Nexus 10 has a higher -resolution display than the iPAd 4 which indicates that the days of exclusive retina display of Apple phones and tablets are gone. It is the world's first tablet with a WQXGA 260 X 1600 pixel display. The Nexus 10 has 4,096,000 pixels while the iPad 4 has 3,145,728 pixels .
Amazing next generation processor – The Nexus 10 has a processor clock speed of 1.7 Ghz while the iPad 4 has a processor clock speed of .3Gh which is 0 faster. It is also the first tablet with an ARM Cortex -A15 processor.
Lightweight – Not many of us are fans of bulky tablets, we have laptops for that. At such a time, the Nexus 10 is a blessing because it is just 603 g which does not require you to put your elbow on any support and can be used as per your convenience whenever and wherever you require.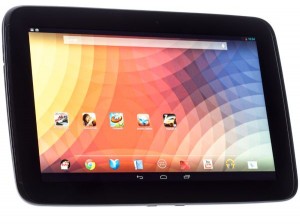 Fast Wi-Fi – The Nexus 10 features dual-band Wi-Fi and MIMO support, which according to Amazon results in better range and data speeds in Wi-Fi that are 40 faster. You can browse anything on the web and no more slow internet, which is such a relief.
Touch-to-share capabilities – The Nexus 10 , like other Android tablets also works on NFC support which enables you to share photos, videos and even web pages simply bu touching the other device. This is easy and so very convenient.
Sleek design – Apple has always been the pioneer when it comes to sleek and thin design in all of their gadget offerings. However, the Google Nexus 10 beats the iPad in this area as well with 8.9mm vs. 9.4mm. The sharp edges found in tablets which poke the the palms of your hands while using it is also absent in the Nexus 10 .