For Apple fans who are not sure whether to go for an iPhone 6 or settle for something else, here are the top reasons to consider before buying a phone this time.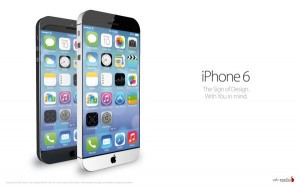 Why an iPhone 6?
Reason 1 Fingerprint Scanner – The most unique feature on the iPhone 5S and the iPhone 6 is the Touch ID fingerprint scanner, which gives the owner additional security besides the usual normal security of passwords and passkeys. Nowadays, we carry out so many transactions through our phone rather than use a laptop or a desktop for the same purpose. Such a feature just makes it easier for the user to work as you go.The feature which will be present in the iPhone6 will make the financial transactions we carry out through the phone more secure.
Reason 2 Hardware Upgrade – Apple fans were considerably disappointed to find that the iPhone 5C was a cheaper alternative  and the iPhone 5S has the same screen as the previous models. There are so many of us who can do with a bigger phone, perhaps a  in phone would answer all our needs. If you are one such fan, all the more reason to go for an iPhone6.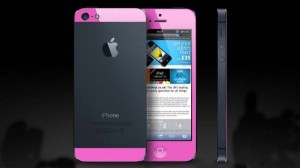 Reason 3 Camera – Apple has traditionally always kept the cameras on their phones way ahead of the ones in their iPad. With the iPad5 featuring an 8 MP camera, it is good indication that the iPhone 6 might also get a better camera, expected to be around 13 MP. This will be a good addition since other competitors like Samsung have models which feature a  MP camera. For people who love taking photos of themselves, friends , nature and anything else, this comes as some really good news.
Reason 4 Gold Color – The gold color on a phone is luxury redefined which Apple was only keen to work on.The gold color offered on the iPhone 5S was a big hit with smartphone users making  lunge for it. In fact Samsung went to the extent of claiming that they were the first ones to introduce the color in the smartphone market. Now there are offerings of Samsung in gold pink and gold brown colors. These were an equally big hit with Samung fans. Apple is expected to thus launch new variants of the same color or perhaps a newer one which will outdo the existing gold pink and gold brown offerings of Samsung.