Apple had released the latest version of its flagship smart phone-the iPhone 6 on September, 10th. There is a lot of speculation surrounding the release of the iOS 7. At the recent press conference, they had announced the AApplt iPhone 5 and 6, but had only released the iPhone 5. The real reason is that the templates were designed by none other than Founder Steve Jobs himself, but that Apple will be launching their Ipad 5 and the iPhone 6 simultaneously at a later date.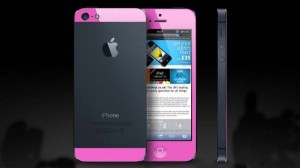 A New Operating System:
The iOs 7 is expected to completely redesign the iPhone with new icons and the background color is said to change whenever you move the phone. There will also be a new application called AirDrop and a control center where you can access Twitter, Facebook and everything on your phone with just a swipe. The external body of the phone will be made from new materials and will also have new specifications. One of the main features is that the home button will double as a fingerprint scanner. Apple has had a tough time trying to keep up with the likes of Samsung, HTC and Sony, companies that have launched powerful and fast smart phones run on the Androids operating system. The company has been working on new designs for the hardware and software which will be added to their upcoming models and only time will tell if their efforts have shown any results. They have already released their latest range of the iMac, which are their most powerful performers yet, with the promise of a new MacBook Pro 2013. The iPhone 5S appears to be an upgraded version of the Iphone 5 itself; but the iPhone 6 will be released. The iPhone 6 is expected to be completely revamped and may even feature the iOS 7.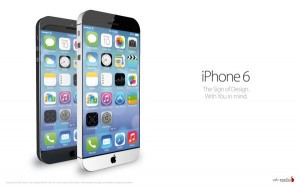 Speculations around the iPhone 6:
The iPhone is expected to be released sometime in fall, as Tim Cook has hinted at during an investors call, stating that their team had been working on new hardware designs, software upgrades and additional services that he promised will be outstanding. The release date for the iOS 7 has already been scheduled and will probably be on the iPad 5, the iPad Mini and iPhone 5S. There are also rumors that the iPhone 6 will have a bigger screen, so it's possible that it might be a phablet. There is also the possibility that Apple will sell both phones at the same time, a sales move that is similar to that of Samsung where they sold the Galaxy S$ and the Galaxy S4 Mini.