In recent years, smartphones have taken over the gadget market. Smartphone users took over desktop, laptop and tablet users long ago and the market shows signs of only growing with time. This has led to a completely new segment of devices online. These devices or accessories are targeted at smartphone owners to make their lives easier. We have compiled a list of accessories that are now available online. Sure, a lot of these you don't need and some you may find plain weird, but some of them are total value for money.
Amazon sells a lot of these products, the trick is to find them. Let's take a look at these weird and cool accessories that we came across.
PowerFlask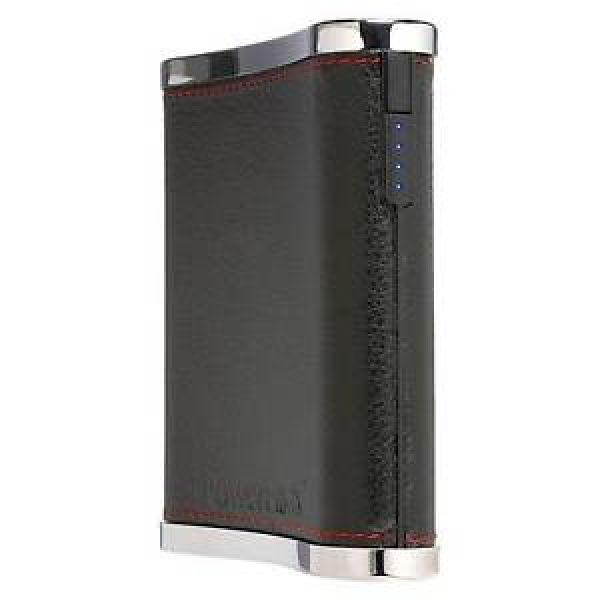 This is basically a power bank but with a really cool appearance. This device looks like an alcohol flask, as the name suggests and will help you look less of a nerd when you use it. It is a handy little portable charger with a battery capacity of a 13,000 mAh and comes with two USB plugs. You also receive a few charging connectors. PowerFlask is capable of charging three phones at a time. If you hate the look of traditional power banks, but desperately need one to keep your phone juiced throughout the day, PowerFlask is here to save you!
Payphone headset
We no longer use payphone receivers for talking anymore. If you are one of those people who preferred the payphone over your smartphone or you just want to try it out for a new experience, the payphone headset is here for you. The headset isn't too pricey either. It also conveniently attaches to your phone via a 3.5 mm jack and takes you back to the good ol' days!
iPotty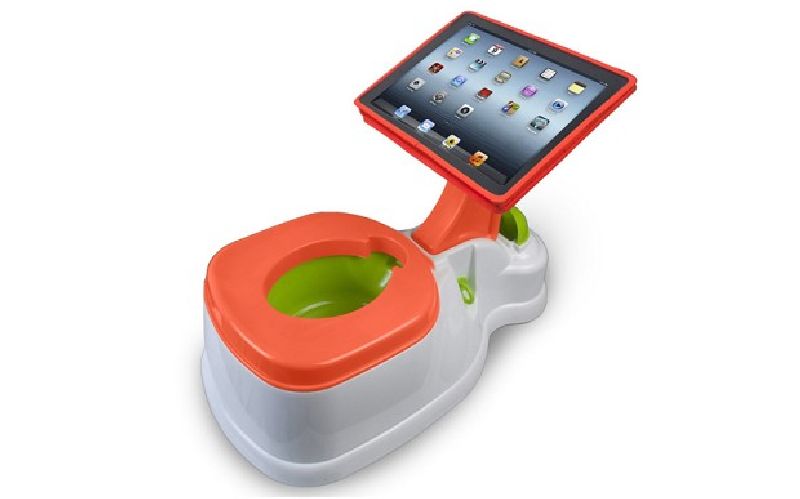 iPotty was created with toddlers in mind. If your little one can't stay away from the iPad even as he drops a deuce, get the iPotty for him. The label mentions that it comes with a screen guard to protect against accidents. When not in use, you can put the seat down to make it a good spot for them to have some fun on the iPad.
Smart scale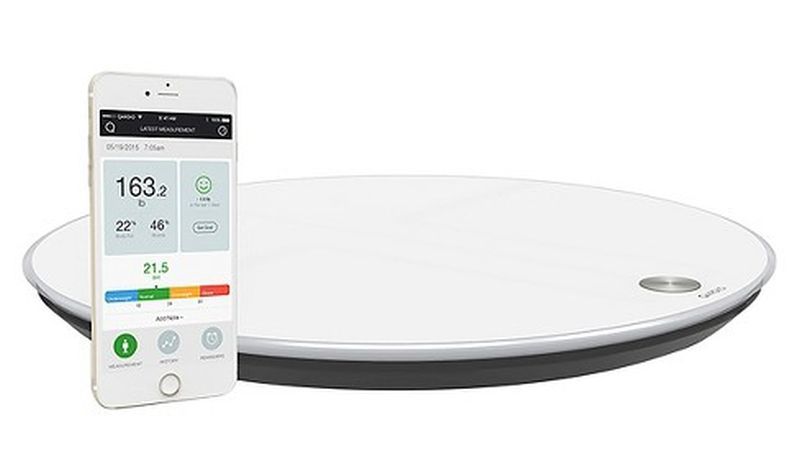 This looks much like a weight scale but it connects with your smartphone. Developed by QardioBase, this scale does not only display your weight but also gives you a detailed report of your health. It comes with features like BMI, pregnancy mode and goal setting. It can also add notes and set up reminders and can identify different users. This product is available on Amazon for a $132.
Sleep monitor
Selling for $50 on Amazon, Sleep monitor is a smartphone accessory that keeps track of your sleep patterns. All types of embedded sensors in the sleep monitor help it to collect information on the sound and light levels and the temperature of the room. These are processed along with your sleep pattern to provide possible suggestions to improve sleep quality. Sleep monitor needs no connection to the mattress or the person for analysis. It also has the capability to distinguish between two people, so getting up to use the bathroom at night will not skew your data.
Photo Printer case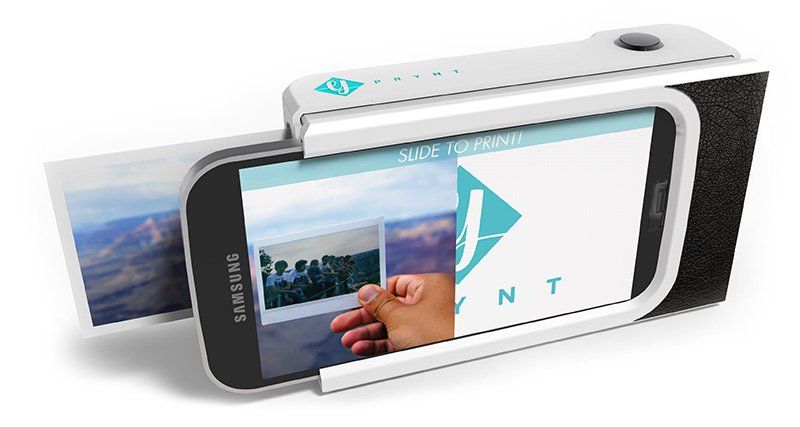 This instant photo printer developed by Prynt will print your camera pictures in seconds. The Prynt case conveniently attaches to your phone and does not look bad either. Also, it does not require ink for printing photos. They are printed straight onto ZINK (Zero Ink) paper. The printed photo has a plastic layer on the back. Peeling off the layer exposes the adhesive and makes your photo a sticker. The Prynt app allows the user to edit the picture before printing. Filters, stickers, frames and other tools are available to help you create your perfect picture before printing it.
Conclusion:
Owing to our lifestyle revolving more and more around mobile phones, the smartphone accessories' market has today become a $6 billion business. There are tons of different types of accessories available on the internet. Keep an eye out for them.