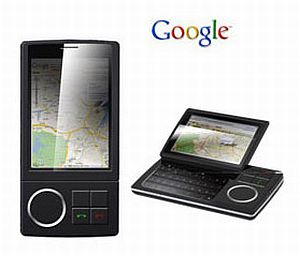 According to a Wall Street analyst Google Inc. is building software that can run services on cell phones rather than building its own cell phone.
According to reports the search engine giant is building software for Web search on cell phones and location finding services which can be integrated in Apple's iPhone.
We all have been reading reports that Google could soon be launching a cell phone that could be called as GPhone. The phone was thought to have a wide-screen design.
Enthusiasts had already prepared themselves for this new offering from Google.
Google also had commented that Mobile is an important area for them and they remained focused on creating applications and establishing and growing partnerships with industry leaders to develop innovative services for users worldwide.
Rumors have always surrounded Google, a little over an year ago it was thought that the company will soon be launching its own range of personal computers and in the end it was found that the company was developing free software programs that were designed to make any existing Windows PC easier to use.
Via: Reuters