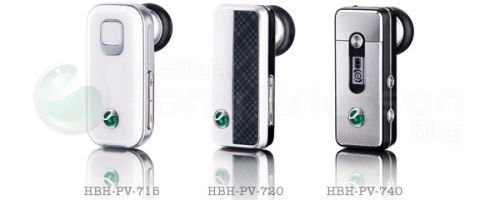 There is barely a day left for CommunicAsia 2008(17th to 20th June), a prestigious communication and technological event, to begin and already information about the products that Sony Ericsson will be exhibiting there is out. Sorry Sony, you wanted to give us a surprise but some of the websites could not resist the temptation of leaking information about your exciting range of products. That simply means that your products are really irresistible. The Bluetooth pioneers are going to put up some really trendy headsets called the HBH PV716, PV720 and PV 740. All the three have battery life of 800 hours in standby mode (that means about one month). That converts to 11 hours of talk time. Incredible isn't it?
The other features that draw my attention are auto pairing, digital noise reduction and Bluetooth 2.0 with Enhanced data rates. If you want some good looks at a reasonable rate you should opt for the PV716 and if you want a stylish and sophisticated one you should pick PV 720. If you like a professional touch, go for the PV 740 model. If you've got no intention to do window shopping carry about £60 – £100I to the Sony showroom and get yourself one of these.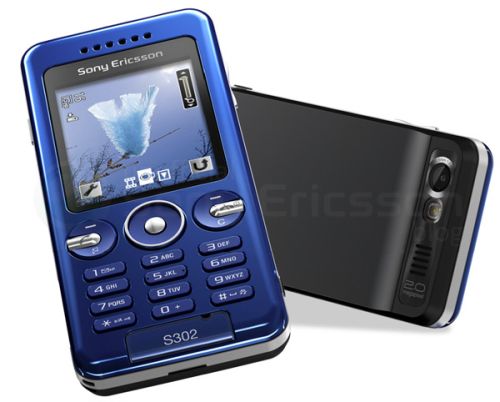 The S302 snapshot phone, the first in the snap shot series, is essentially about a 2MP camera with Photofix and Flash. It is a Quadband GSM phone with EDGE support. It will not cost a lot, though the details are not known. It is expected to be placed below the Cyber Shot series. You can get them in the Thunder Grey and Crystal Blue shades. These are available in Europe and China.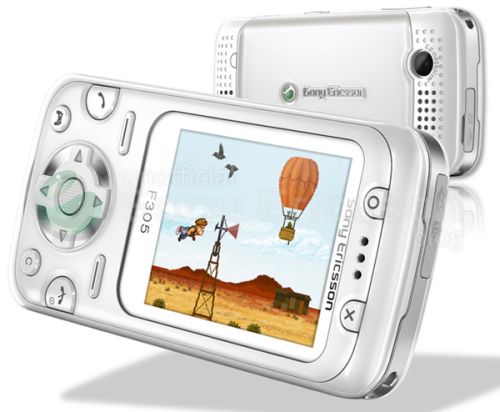 The F305 gaming phone is the first motion–enabled gaming phone of Sony. Not that it is really going to show some sophisticated motion-enabled effects, but good enough for marketing the product. It is a Quad Band GSM with Edge network speeds. So essentially something that just emulates the PSP environment. But well, the PSP style gaming keys on the top of the display and the short cut key on the lower –left part of the face don't make it such a bad item after all. If you are interested in Bowling, Bass Fishing and Jockey you can play them to your heart's content on the F305. They are preloaded on that.
These products surely seem to be a favorite with many electronic gadget freaks. The moderate pricing of all the products seems to be a plus factor.
via: CellPassion