It is quite unbelievable that there are countries with mobile penetration more than 100%, which means that there are more mobile connections and lesser people. What's more surprising is the fact that even in such countries there are people without mobile phones.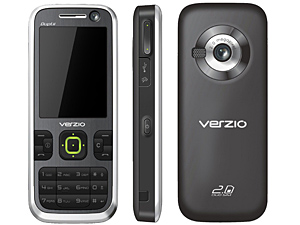 There are 59 countries with mobile penetration more than 100% and Luxembourg tops the list with 164% penetration. All these numbers are enough to prove the fact that number of people with more than one connection is quite high.
This is what brings in the concept of Dual-SIM phones. In recent past few companies have dared to take the chances and launch Dual-SIM phones in market and their success stories have invited other players to take a shot at it.
Verzio, Singapore based company, rolled out two new dual-SIM mobile phones, Duplii and Twinn.
Company is advertising their higher-end mobile Duplii as 'World's first Dual-SIM tri-band 3G phone.' It supports switching two between two different incoming calls. Other features revealed are 2 MP cam, 2.2′ QVGA TFT display, external card slot and multimedia player. It is a normal Bar Phone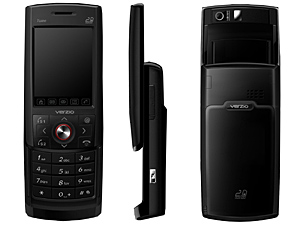 On the other hand, mid-ranged Twinn is claimed to be 'World's first Dual-SIM phone with EDGE/E-GPRS triband.' It is a slider with 1.3 MP camera, 2.2′ QCIF TFT screen, card slot and media player.
These two phones are currently available in Philippines only, though company plans to go global in first quarter of 2008. Duplii and Twinn are priced at $350 and $280, respectively.
Via: CNet