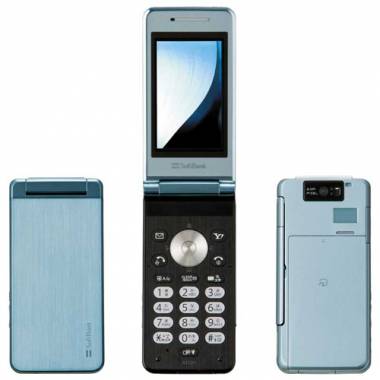 They are sleek, they are thin and they are available in variety of assorted colors. I am talking about 2 new Sharp phones rolled out by Japanese carrier Softbank.
These are 3rd generation mobile phones with features like 2MP camera, GPS, Bluetooth etc. 1Seg TV recording feature is what will have geeks making a buzz. This streaming TV can be recorded to a 2GB microSD coz that's what is supported by these phones to the max.
Other than 1Seg TV recording these phones will inaugurate the S! Music Concept Download service that sells WMA format songs for Sharp devices.
Though this is about a release of two phones but there is not much of a difference between these two. Only differences between 820SH and 821SH are thickness and colors they'll be available in.
820SH is 0.53 inches and is available in blue, black, red, white, gold and green. Whereas, 821SH is 0.03 inches thinner and has option of deeper hues of your choice of red, green, purple, silver, cyan and brown.
Via: SlashGear
Image Credits: SlashGear