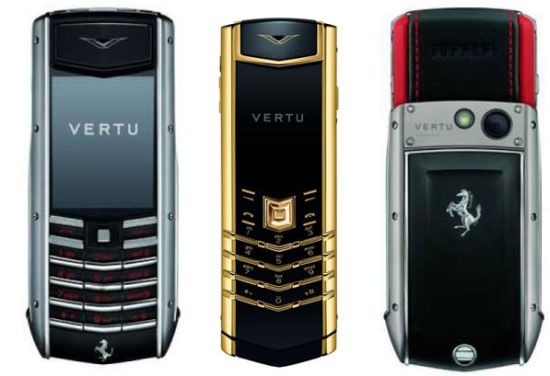 Target Customers: Style conscious people.
After Nokia revealed its plans to stop manufacturing cellphones for the Japanese market, except for the luxury Vertu brand, this was quite expected. Vertu has announced its latest mobile phone editions for the Japanese market. The new Vertu phones to be launched in Japan includes the 'New Signature Collection', 'Ascent Ti', 'Ascent Ti Ferrari Rosso' and 'Giallo'. I don't think Nokia will be able grow their market share in Japan just by selling Vertu phones. Anyway, this is great news for the uber rich people of Japan as Vertu phones are amongst the most famed luxury handsets in the world.
Pricing & Availability: No words on pricing, but these phones will be available on February 19th via NTT DoCoMo.
Via: Aving