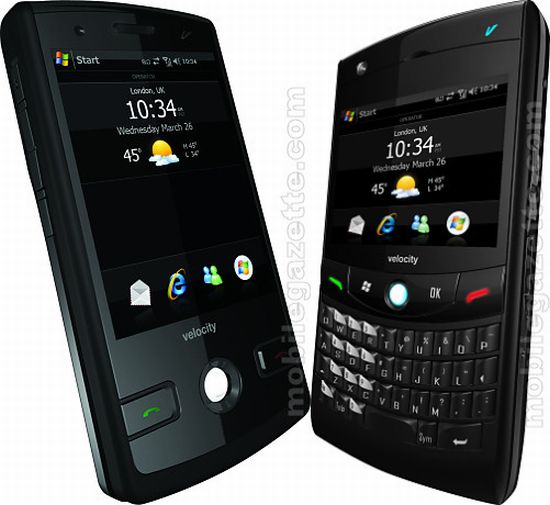 Mobile phone companies, while trying to outdo each other are trying to include as many features as possible and in the process are churning out products that are difficult to distinguish from each other. Velocity Mobile is a new player in this field of high-end devices and is all set to launch its two products Velocity 103 and Velocity 111 in the second quarter and the third quarter of this year respectively.
The company has combined Western design philosophy and the Eastern manufacturing efficiency by collaborating with Inventec of Taiwan to bring products that are attractively designed with high-end features and are at the same time affordable. Featuring Microsoft Windows Mobile 6.1, the Velocity smartphones have high-resolution displays, with ample memory, 3G connectivity, integrated GPS and wonderful multimedia features.

Velocity 103 is a PDA style device, a direct contender of the upcoming HTC Touch Diamond, while the Velocity 111 model with its QWERTY keypad is comparable to the BlackBerry Bold 9000 handset. Both the models support 3.5G HSDPA downloads and HSUPA uploads, quad-band GSM and tri-band UMTS and WiFi and Bluetooth. They have 2-megapixel camera and a secondary video calling camera.
Via:MobileGazette