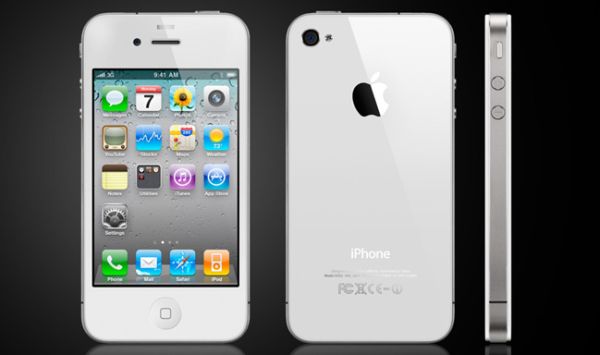 Introduction
Upgrading your iPhone suggests, replacing it with a newer version. As Apple surprises its customers by launching new versions of iPhones in a regular basis, you cannot control the itch in your passion of owning an updated version of iphone. Upgrading does provide you the flexibility to experience the new versions of iPhone hitting the market. The most reliable and wise step to do so is, selling the old iPhone and going for a new one.
Difficulty level
An apple iPhone never needs a huge advertisement to be sold out. The popularity itself speaks the brand value in the market. All you need to present the current condition of your phone in an impressive manner in an online marketing website. It is really easy to sell it out.
Time required
Once your old phone is sold, you can collect the cash and go for a new upgraded one. Selling an iPhone never takes a lot of time as people know the features and usability of an iPhone.
Resources required
A well maintained Apple iPhone
Case and Protective film
Protected phone body
Proper accessories
Unlocked iPhone
Impressive advertising
Estimated cost
If you want to upgrade your phone, it would cost you a minimum of $200 which is almost the cost of a new iPhone. If you are going for a new phone, selling your old one, you will get an upgraded phone for free.
Instructions
Try and sell your old Apple iPhone.
Create an impressive advertisement.
Post your ad in any trustworthy online marketing website.
Quote the price a bit high as buyers always love to bargain.
Design the ad simple and short.
Specify the condition correctly.
Mention the iPhone model, storage limit, body color and the reason you want to sell it.
Consider all offers before selling your phone and go for the best price.
Let the buyer know everything about the phone condition. i.e.; any minor cosmetic damage.
Frequently Asked Questions (FAQs)
Q: Can I get good price for my old iPhone?
A: Of course, you can. Apple iPhone is that much popular. But it would be better to sell the phone withing the warranty period so that the buyer will get an added bonus to extend the warranty and fix the problems, if any arises.
Q: Do I need to give the accessories to the buyer?
A: The iPhone accessories are the main attraction of an iPhone. A person would like to buy your phone, if he gets the complete accessory kit in a well maintained condition.
Q: Do I need to unlock the phone to sell it?
A: It is not mandatory though, you can get good price for you phone if the phone is unlocked for other network carriers. People interested to buy your phone will not like to bother to unlock it spending time and money.
Q: Do I need to clean up my phone before I put it for sale?
A: The phone catches dust in the inner sides and it may scratch the phone screen. It would be better if you could take care of these things within your warranty period.
Q: What is full body protection and how it helps in selling the phone?
A: Full body protection refers to an impenetrable film for scratch resistance. If you have applied this film over your phone, the buyer believes there would be no scratch and damage to the phone and the chances of getting more money increases.
Q: If I Quote the damages of the phone honestly, will it hamper the selling price?
A: Definitely it will. You need not specify any damage in the quotation. If the buyer asks you, you may tell.
Q: What reason do I need to cite for selling an iPhone?
A: Better be honest here. You need to tell them that your objective behind selling the old one is nothing but buying a new upgraded one.
Quick Tips
Reset you phone before you sell it to secure your personal information.
Try and sell the phone without a contract. That will give you maximum money back.
Sell your phone in a good time before the warranty ends.
Choose an online marketing site that does not charge you anything for a better deal.
Things to watch out for
The deal should be done by meeting the buyer personally.
Involvement of any third party should not be entertained.
Being hasty for sale is not a good step.
Queries about the phone should be answered properly.