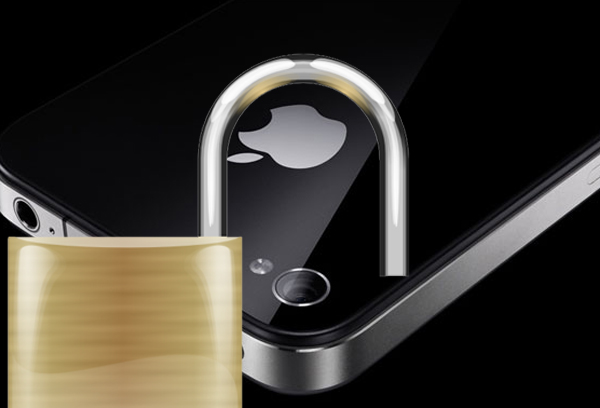 Unlocking and jailbreaking are two different things. Unlocking an iPhone means you make it usable with any SIM, both the domestic and international. You may know that Apple distributes its iPhones locked with the SIMs of AT&T and Verizon. So unlocking an iPhone becomes necessary for those who love enjoying liberty from Apple's strictures. The process converts a device to a global smartphone that you can use on any networks in the world. At the same time, jailbreaking is an entirely different thing. It is done to run the apps that Apple has not approved to run on its iPhones. Usually, those apps are stored in the infamous Cydia app store, a duplicate to Apple App Store.
You can find tools both for unlocking and jailbreaking in the market. There are some special hacks for just unlocking an iPhone. But most of the time, a hack for jailbreak often does unlocking also; so users often prefer jailbreak hacks. Installing a jailbreak means you are able to use alternative SIMs, as well run third party apps on your iPhone 4. In this article, a short summary on hacking and jailbreaking your iPhone 4 is given in a general and concise way.
Difficulty level: Moderate. Jailbreaking is always a simple task, because jailbreak developers usually release easy-to-use jailbreak tools to their customers.
Time required: Half an hour is enough to jailbreak or unlock an iPhone 4. If you do jailbreaking with an untethered hack, you need only a few minutes, however.
Resources required
iPhone 4
iTunes (the most recent)
A jailbreak tool
Personal computer if the jailbreak is a tethered one
Estimate Cost: The price of the jailbreak tool. Sometimes, you will get jailbreak tools for fee of cost.
Instructions
Jailbreaking is a completely hassle-free task these days. Earlier, it was a tough job only experienced programmers and technologists can do. Today thanks to service of many professional jailbreak developing teams, for example, iPhone Dev Team, jailbreaking has gone a hobby of layman. Mainly, two types of jailbreaking are there; tethered and untethered. The former one means you have to hook up iPhone 4 with a personal computer and the latter does not require such kind of tethering. The step-by-step procedure of both the methods is given below succinctly.
Tethered jailbreaking
Install a jailbreak or unlock tool (for example, PwnageTool, Redsn0w)
Link iPhone 4 with iTunes, a version that suits the jailbreak tool
Run the jailbreak tool on your device
You are ready to run Cydia apps after the device is live after rebooting.
Untethered jailbreaking
Open the default web browser of your iPhone 4
Open the URL of the jailbreak tool (for example, JailbreakMe.com)
Click on the link the web site requests you to do so
Jailbreaking is done.
Frequently asked questions
1. Will the unlocking or jailbreaking break the warranty of iPhone 4?
A. Yes, jailbreaking an iPhone 4 means you get its warranty and customer services broken.
2. Is iPhone jailbreaking illegal?
A. No, the U.S copyright office has legalized jailbreaking in 2010 calling it as the freedom of the iPhone owners.
Quick tips
Go for jailbreaking if you are much needful of it.
Do deep research to find out a better jailbreak tool.
Acutely follow the step by step processes directed by the jailbreak tool developers.
Things to watch out for
Warranty devoid: As mentioned above, as you unlock or jailbreak your device, your product's warranty will be terminated. Apple will no longer service your product if you have got it damaged in a jailbroken state.
No customer services: Apple will stop all customer services to you as you either unlock or jailbreak your iPhone.
Chance for breaking the device: If you don't do jailbreaking with much care, chances are high that your iPhone will be bricked. Several cases of iPhone bricking have been reported during jailbreaking attempts.