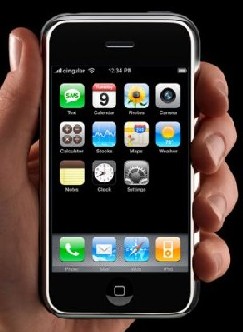 The shipping of iPhone in the handset industry is claimed to change the world with its magic. Steve Jobs, while curtaining off the so-called magical device, has hit the nail and headlines simultaneously. He has spoken too high of the so-called miraculous handset, but I think he has kept aside all the facts that could smash to smithereens the illusion of the device. So, check out 20 questions about the Apple iPhone that can hardly be answered:
Now, all this seems too negative up to now, but after seeing so a la mode of the product in the news, views and blogs, it is must to talk about the facts that may smash this wonderful iPhone illusion. Give below are 20 unanswerable questions of the Apple iPhone, let's check them out:

(1) Will the iPhone really "change the world"?
(2) Will Apple be able to accurately fill iPhone orders?
(3) Will the iPhone kill sales of iPods?
(4) Will there be any way to wirelessly share files with the iPhone?
(5) Will iPhone's single-carrier model wreck the product for most users?
(6) Will third-party software vendors be able to create applications for the iPhone?
(7) Will people accept iPhone's slow Internet connection?
(8) Can you use the iPhone to make VoIP calls?
(9) Will people hate the on-screen iPhone keyboard experience?
(10) Will the iPhone be called the iPhone?
(11) Will the iPhone scratch or peel?
(12) Will you be able to use your iPhone as a modem for your laptop?
(13) Will the iPhone support Word, Excel and PowerPoint documents?
(14) Will businesses be able to use the iPhone?
(15) How well will the iPhone sync with Windows applications?
(16) What did Jobs mean when he said the "iPhone runs OS X?"
(17) How fast is the iPhone?
(18) How much will it cost to replace a lost or damaged iPhone?
(19) What will be the "unlocked" iPhone price?
(20) How much will it cost to own an iPhone?