A new Qtopia Phone Edition for Linux based phones has been introduced by TrollTech to port on the Neo1973 mobile phone. A Taiwanese manufacturer FIC and open-source software provider, Open Moko has manufactured the phone.
An open platform based phone, the Neo1973 is good combinations of the FIC hardware and OpenMoko software integration and software environment along with Linux software developed by OpenMoko. The developers of Trolltech's Qtopia Greenphone have an additional reference platform and form factor for development and testing of new mobile Qtopia applications.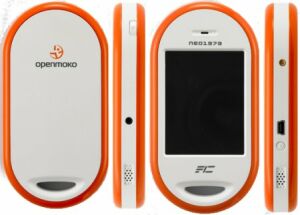 The Qtopia Phone Edition comes with all of its components, which can be fully accessible under both the open source GPL version 2 licenses and a commercial license. It also supports Greenphone as a reference platform for mobile development within the company and its partners. The full GPL of Qtopia Phone Edition can be configured to run on the mobile camera phone, called the Greenphone, which can be re-flashed with new and different applications.
Till now, Qtopia has been ported on around 90 different devices, including 25 phones. More than nine million Qtopia-based handsets are available in the market, including Motorola, ZTE and Cellon.
Image: Linux