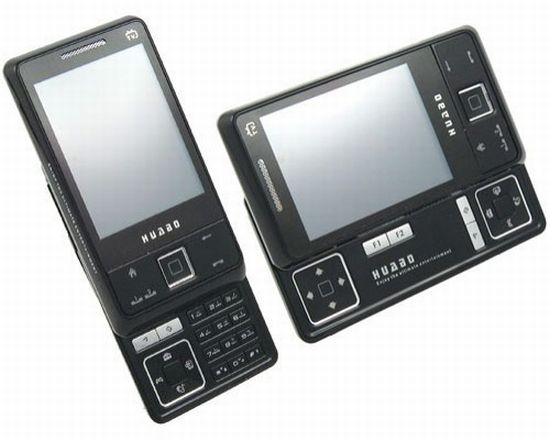 The Chinese have done it again! This time, they have cloned the very famous HTC Touch Diamond. The cloned HB 778 dual SIM card phone shares the same looks and features a dual slider design. The phone slides up, to reveal the numeric keypad and sliding from the side, shows the gaming keys. Without switching the phone off, it allows for you to use two different SIM cards to standby. As expected, the HB 778 comes equipped with a TV tuner card. The phone is pre-loaded with classic games, such as the Super Mario.
Technical Specifications: A 2.8-inch touchscreen, TV function, FM radio, Touch keypad, 1.0-megapixel camera, Bluetooth, SIM slot, and microSD slot.
The HB 778 dual SIM card phone sells for $151!
Via: SlipperyBrick