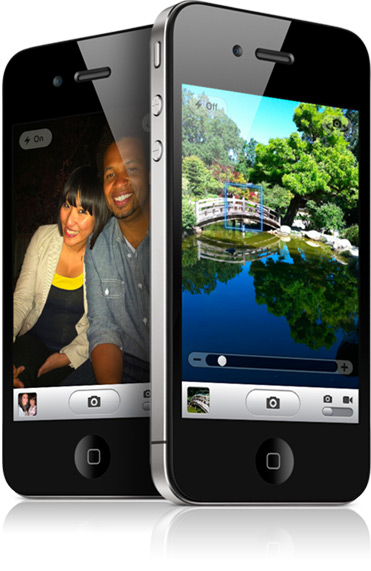 Apple's iPhone 4 is the most exclusive smartphone and it does all what you want it to. The iPhone 4 runs iOS 4, Apple's newest operating system. The iPhone 4 has retina display, 5 megapixel camera, HD video recording, FaceTime and video conferencing which makes it the most sought after smartphone. The feel of iPhone 4 gets even better once you grip it in unique accessories. There are hundreds of iPhone 4 accessories available in the market, and of course user will get confused. Thus to make your choice simpler, here we have sorted out 10 most handy iPhone 4 accessories that enables you to do things which you never thought of.
1. Altec Lansing inMotion Classic T620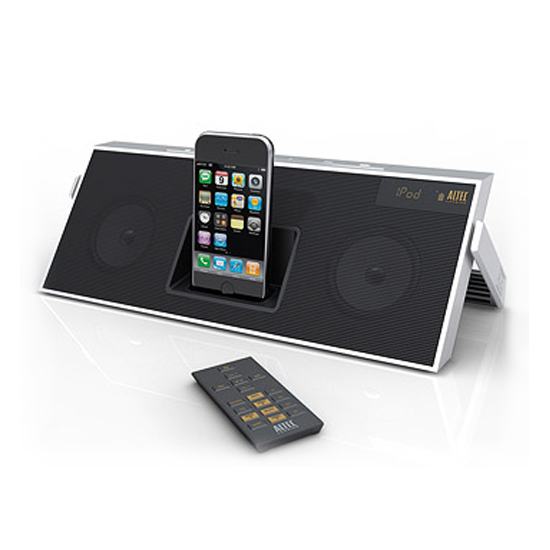 If you love to listen quality music, Altec Lansing inMotion Classic T620 are the speakers for you. Speakers comes with features like digital FM radio and full feature remote. Speaker's rechargeable battery once charged plays music for continuous 5 hours.
Speaker's unique design makes it resistant to mobile phone interference, dismissing the need to put your iPhone 4 on airplane mode. Speaker's are compact, handy and light weight, so user can carry it anywhere. The most notable feature in this gadget is that it got an universal dock for both iPhones and iPod. Though the device got all the necessary features, but its price is the matter of concern. Price tag of $199.00 makes it pretty expensive. It is recommended that user should think twice before buying this product.
2. Ballistic HC series case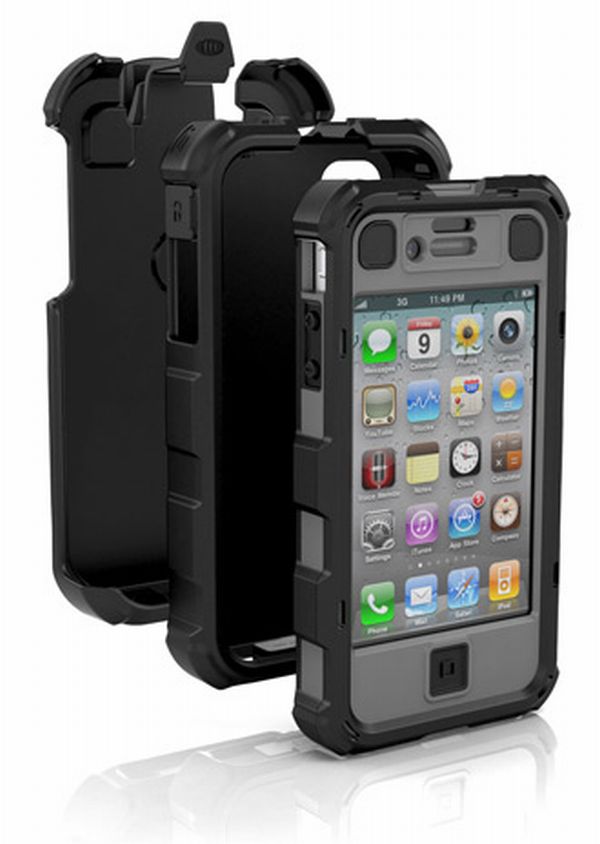 Ballistic HC series case is the most protective case for iPhone 4. Designed with 4 layers of advanced protection and built in screen cover for ultimate safety of your precious iPhone 4 screen.
Case also got optional 180 degree rotating clip holster for your convenient use. Cases are available in Black, Grey/Black and Red/Black. Grey/Black suits with the color of iPhone 4.
Its affordable price $35 to $44, makes it worthy to buy.
3. Griffin AeroSport Armband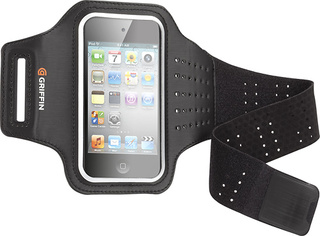 Griffin AeroSport armband, is the armband made for all kind of athletes. It is simple to use and easy to carry on your wrist. Light weight armband is built with lycra core to provide ultimate flexibility and comfort to your arm.
All you need to do is, fit in the AeroSport to your arm, set in your iPhone 4 and you are ready for your workout. AeroSport armband is specially desgined to protect your iPhone 4 screen from fingerprints, dirt and scratches.
Griffin AeroSport Armband is available for an affordable price of $25.49 only. But don't forget, armband is only recommended for athletes. Normal user should not opt for this armband.
4. IDAPT i4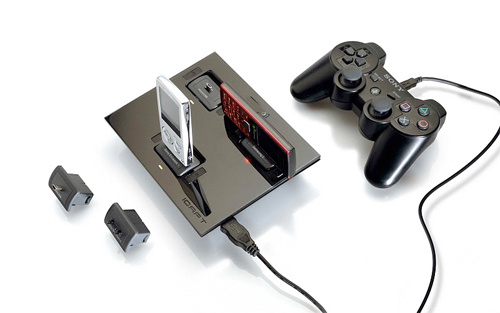 No doubt, IDAPT i4 is the most innovative charging solution which charges up to 4 devices simultaneously. Its notable feature of its compatibility with more than 4000 mobile electronic devices makes it worthy to buy. Pay just $50, to charge 4 mobile devices simultaneously.
It comes with 3 charging and 1 USB point for your use.
IDAPT i4 is the most affordable charging solution that one can opt for.
5. Elan Passport Wallet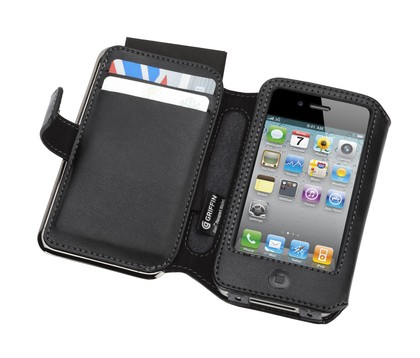 If you need a case to equip your iPhone 4, credit cards and visiting cards then 'Elan Passport Wallet' is the best option available in the market. This real leather case will help you for your iPhone 4 is available for $39.95 only.
6. Jabra Active 3.5 mm Stereo headset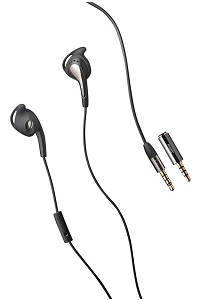 With Jabra Active headset in ears, athletes and active users can run, walk and enjoy their music while working out. Sweat and water resistant headphones are just perfect for vigorous users. Handy and light weight promises to deliver high quality sound.
Headset microphones come with noise reduction technology to make crisp and clear phone calls.
Stereo Headsets price of $49.99 is seriously worthy.
7. TuneCast auto LIVE FM Transmitter form Belkin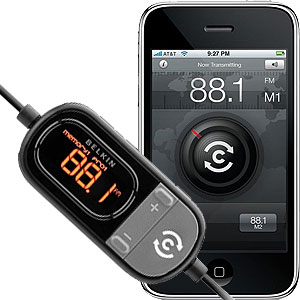 The most catchy feature of this device is its capability to broadcast your iPhone's audio on a radio frequency that your car can tune into. What else is more soothing than listening to your personal music playlist while you are driving you car. Device also enables you to charge your iPhone 4 and control FM transmission from your phone screen. This device is perfect for people who loves long drives or drivers who drives long distances.
Device is available on an affordable price of $49.99.
8. Apple component AV cable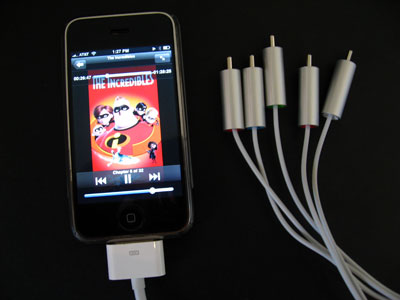 Apple component AV cable is the solution for connecting your iPod, iPhone and iPad to your television set. AV cable, enables iPhone 4 user to his use his phone as multimedia device. Enjoy room filling music by connecting your powered speakers with you iPhone 4 via Apple component AV cable. AV cable is a must buy solution for users who don't want to limit their multimedia experience. Component AV cable is available for $39.00.
9. HD Anti Glare film set from Power Support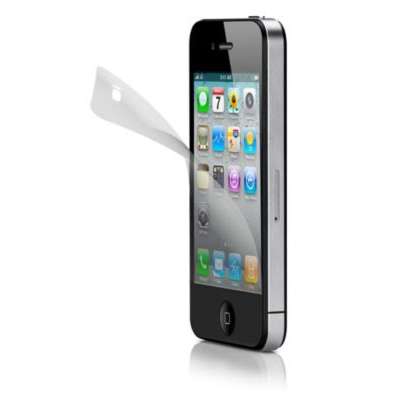 HD Anti glare film set is built with 'static cling adhesive film' which resists scratches, glares and finger prints on your iPhone 4 screen. Though Apple claims that iPhone's 4 screen is scratch resistant but as precautionary measure iPhone 4 owner should use this HD Anti Glare film set.
Power Support claims that its HD formula is compatible with the retina display of iPhone 4 to give anti glare view of the screen. Spending $14.95, for safeguarding the retina display screen of iPhone 4 is perfectly worthy.
10. Apple USB Power Adapter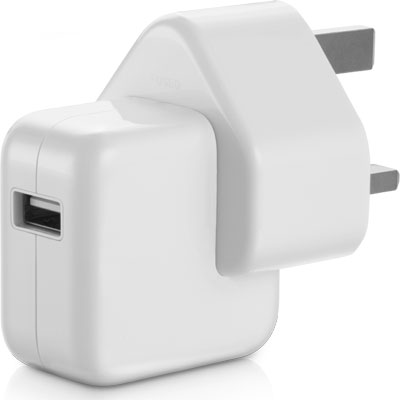 Apple designed this USB Power Adapter, to enable iPhone 4 owner's to charge their phones anywhere. This ultra compact and convenient power adapter without frees you from the limitation of charging your iPhone 4 with computer. Power Adapter is highly recommended for all iPhone 4 users.
Power Adapter works with all iPhone's and iPods with a dock connector. Surprisingly, this power solution is only costs $29.00.