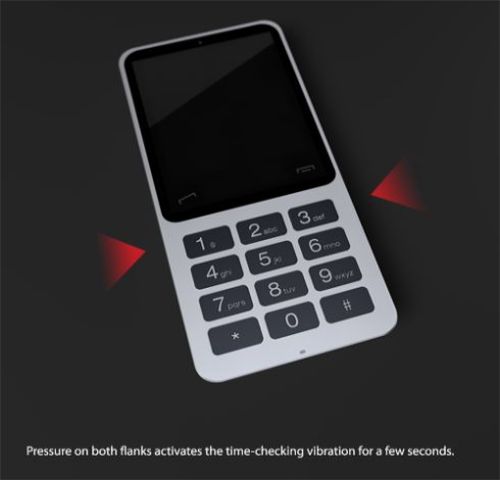 Designer: Mac Funamizu
After delivering a transparent concept design, 'Mac Funamizu' has once again given some hard knocks at your door to butt in your sweetest dreams with his latest concept. As the name defines, the 'time-telling vibration phone' is a smart concept that gradually brings you back from the dreamland with ascending vibrations instead of nauseating loud sounds or songs. Working as a polite alarm-clock, the device allows you to know the time without opening your eyes by pressurizing both the flanks that activates the time-checking vibrations for a few seconds. Lighter vibrations indicate that you have quite enough time to dream on, but, greater the vibes, closer it moves towards the set time. No doubt, waking up early in the morning is no more a bugbear.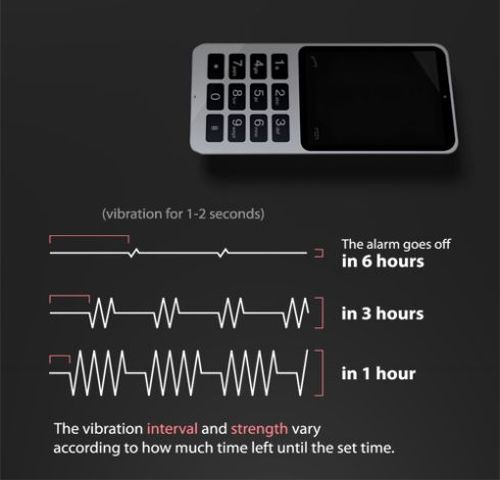 About the Designer: Mac Funamizu is an in-house web/graphic designer currently working in Tokyo, who loves the Apple product-line.
Via: Concept-phones