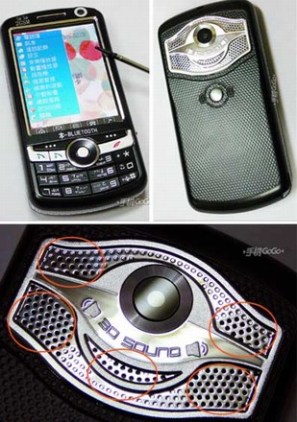 What was the last 'nice' comment you heard from somebody? It might be 'The Last' thing that you will ever hear, once you turn the volume to full blast on the QKphone 911. The only thing that can save you is probably the fact that this phone is Taiwanese and not easily available.
If your neighbor has been flaunting his 7 channel surround system, you must show him this 'bad boy.' Five speakers, yes – five piercing speakers, in such a relatively small device can be truly mind blowing.
Of all the information that is available, we just know that this phone runs on a Windows Mobile OS.And of course, the pics suggest that this has a touch screen display. The rest is left to your expansive imagination.
Via: engadgetmobile