For many people, an approaching summer means it's time to get ready for vacation. While it's fun to get away from home, traveling comes with its own worries. This year, you can make traveling smoother by downloading these five apps. They will help you have a wonderful time no matter where you go.
PackPoint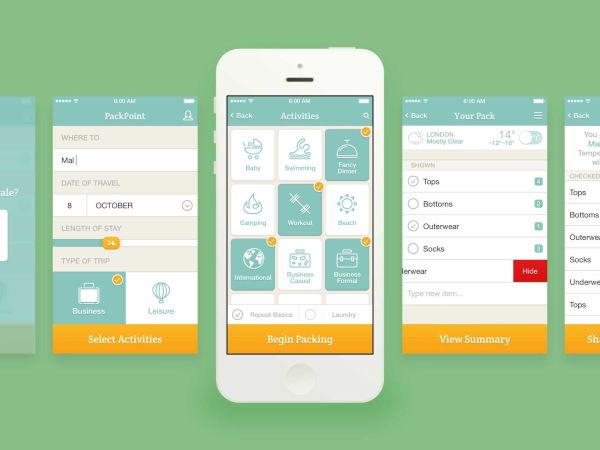 Operating systems: Android and iOS
Price: Free or $2.99 for full version
On its surface, PackPoint is a list-making app that helps you make sure you pack everything you need for a summer trip. It's more sophisticated than that, though. Unlike similar apps that force you to make different lists for each trip, PackPoint is smart enough to differentiate between types of travel. If, for instance, you're heading to the beach, it will suggest taking sunscreen and a swimsuit. The app will even look at the weather forecast to help you decide whether you should pack pants or shorts.
The free version of PackPoint gives you access to basic templates, but you'll need the paid version to make custom lists. The paid version will also connect to TripIt to make planning even easier.
TripIt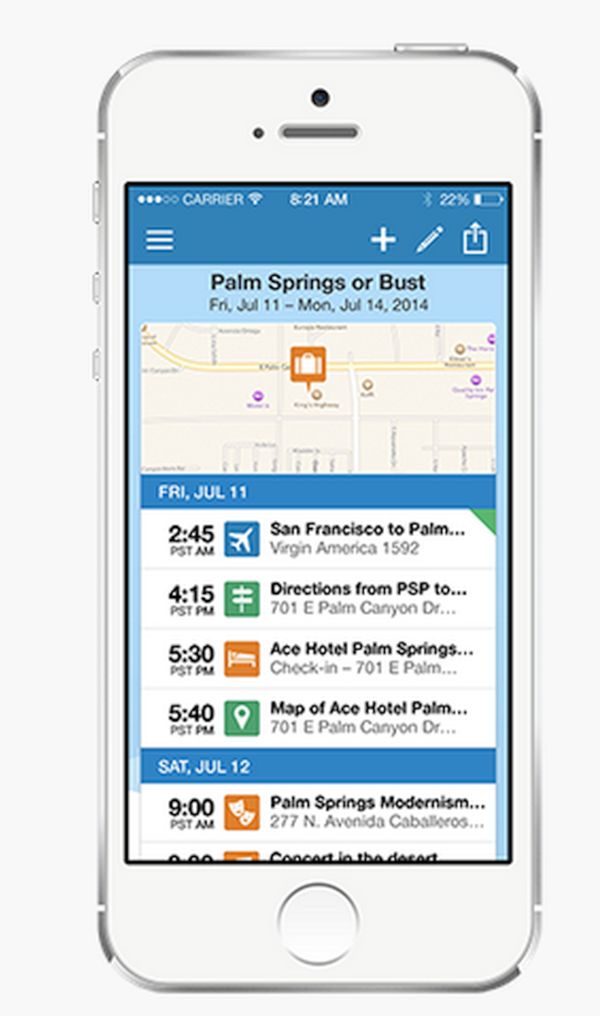 Image via Google Play
Operating systems: Android and iOS
Price: Free or $4.08/month for Pro version (billed annually)
Between flights, rental cars, and hotel rooms, it's difficult to keep track of reservations. Even though many companies now send email confirmations, those messages often get lost. TripIt helps you organize every step of your trip so that you don't have to worry about losing your reservation confirmations.
TripIt makes it easy to create your travel itinerary. When you receive reservation confirmation emails, just forward them to TripIt. The app will automatically add the information to your master itinerary so that everything for your trip is in one place.
Most travelers won't need anything more powerful than the free version of TripIt. If you're a frequent flyer though, you may want to upgrade to TripIt Pro for more features, including flight alerts and seat upgrades.
Google Maps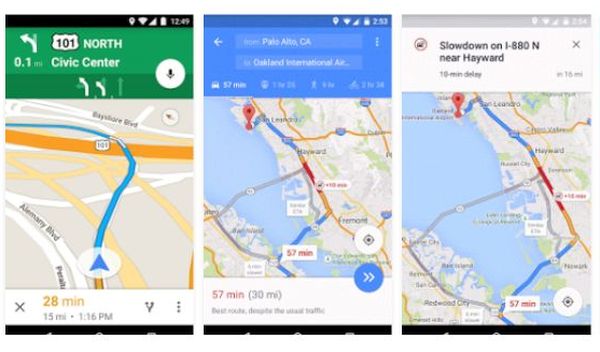 Operating systems: Android and iOS
Price: Free
Whether you're walking, driving, or using public transit, it's often difficult to get around in an unfamiliar city. Google Maps will keep you on the right track with directions and time estimates. It will even help you choose a route that avoids traffic, which is useful for out-of-towners who don't know which streets get congested during rush hour.
You'll need a smartphone with a large screen to get the most out of Google Maps. For instance, the new Samsung Galaxy S7 Edge smartphone is a good choice with its 5.5-inch Quad HD Super AMOLED display, as it should help you read directions and see details clearly.
Foursquare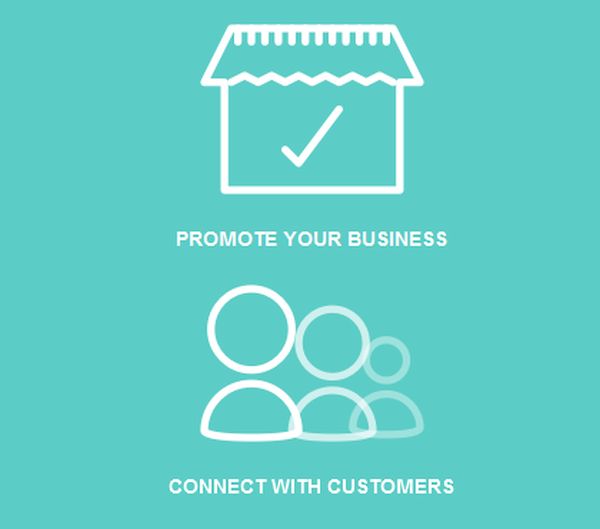 Operating systems: Android and iOS
Price: Free
While Google Maps will help you find some attractions, it doesn't work as well as Foursquare when it comes to finding restaurants, museums, and other places that are close to your current location.
Foursquare also offers quick reviews and tips that will help you choose a place that's right for you. If you're looking for the best cup of coffee within walking distance, you can rely on other Foursquare users to point you in the right direction. You don't get the lengthy reviews that you find on Yelp, but that's an advantage when you're trying to choose a place on the go.
XE Currency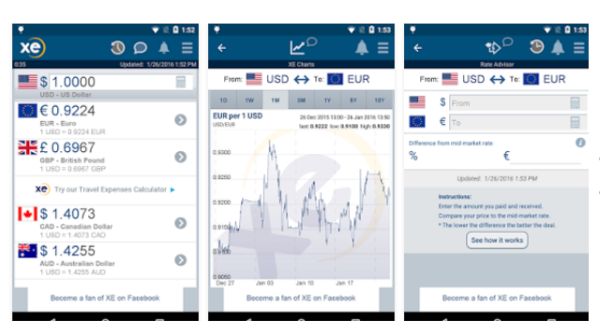 Image via Google Play
Operating systems: Android and iOS
Price: Free, in-app purchases available
XE Currency is a money converter that every world traveler needs. The app will let you convert USD to any currency in the world. It's a crucial tool regardless of whether you visit other countries frequently or this is your first trip overseas.
The great thing about XE Currency is that you don't need to connect to the Internet to get recent rates. The app routinely saves the latest currency rates, so you can use it even when you're offline.
If you have summer travel plans, you'll want to add these apps to your phone before you leave home. They'll help you remember important items, experience exciting attractions, and make sure you don't get lost during your journey.
Article Submitted By Community Writer