Tesco's recently launched 7 inch Hudl looks set to provide some competition in the tablet market this Christmas. This budget priced Android Jellybean 4.2.2 could prove to be a hit with consumers looking for a sharp display and good storage at a low price.
Tablets have been growing in popularity in the UK and more than 20 million Brits use tablets as a primary or secondary device. Apple is still the leader of the tablet pack and they look set to release the iPad 5 and iPad Mini 2 at the end of October just in time for Christmas. Tesco has now finally entered into the tablet market with the Hudl, which features 16GB of storage and a scratch resistant High Definition display.
Hudl design and display
In terms of body design the Hudl is more in line with Amazon's Kindle Fire HD than the iPad Mini. The body is solid plastic with a rubber back and slightly thick edges. The body design does make the Hudl feel robust and if you like your tablets to feel slightly weighty then the Hudl comes in at 370g.
The 7-inch display has been designed mainly for landscape viewing, which is ideal for browsing the web, reading digital books, watching movies or playing games. The 242ppi almost matches Apple's iPad 4 when it comes to pixel density although colour reproduction could be better. The HD screen resolution comes in at 1440 x 900, which does beat Samsung's Galaxy Tab 2 7" and the 2012 Google Nexus 7 although falls short of the latest Nexus 7.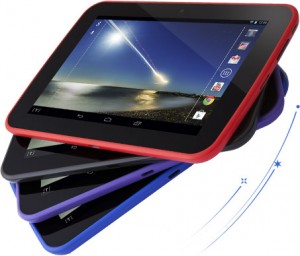 Inside the Hudl
The storage capabilities of the Hudl are impressive for a budget model of this size. The Hudl offers 16GB as standard and this memory can be extended to 48GB with microSD cards. The Quad-core 1.5GHZ processor is fairly fast and users can expect up to nine hours of battery life, which is pretty much the norm for 7" android tablets. The stock Android OS means Hudl users will be browsing on Google Chrome and viewing web content is excellent thanks to the HD screen.
Hudl users will also have direct access to Tesco's digital services including Blinkbox movies, television and music via the dedicated launcher button.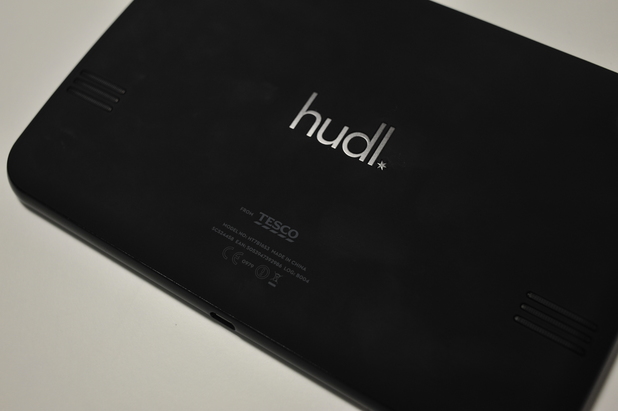 Features of the Tesco Hudl
7" 1440 x 900 HD screen
Quad-core 1.5GHZ processor
Dual band Wi-Fi offers a stable connection
Users have access to over a million Google Play apps
Impressive 16GB storage which can be expanded to 48GB with microSD cards
Micro-HDMI port
Android Jellybean 4.2.2
As you would expect from Tesco, the Hudl does come with a range of optional extras including soft cases, earphones, screen protectors and an in car charger. At only £119 the Hudl may be one of the most popular budget tablets available this Christmas.