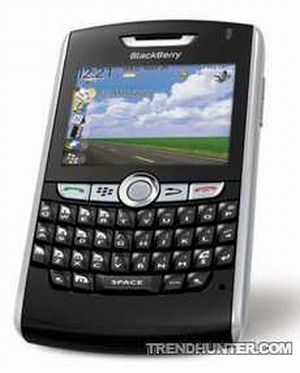 Vancouver-based software developers, Swirl Solutions, have come up with an innovation that would rescue their confused and not-that-smart BlackBerry PDA owners. They are of the view that BlackBerry is not that hard as a cellphone to operate and a wide stratum of populace can maneuver it without getting themselves perplexed. They opine that their BlackBerry training software modules are best for corporate executives, entrepreneurs, managers and patrons who need immediate lessons and instructions on timesaving device such as the Blackberry PDA.

They confirmed that these software modules pack some state of the art ergonomically designed functionalities that would automatically guide the user and thus keeping him at bay from the usual PDA complexities.
What researchers at the 'Swirl Solutions' say
Our BlackBerry® training is ideal for corporate executives, entrepreneurs, managers and consumers who need quick instruction on time-saving device features and tips that will allow you to use it more efficiently.
However, considering the human behavioral patterns, a BlackBerry user might get thoroughly addicted to this software!
Their modules would have following features –
Module 1: BlackBerry Basics
Module 2: Phone
Module 3: Address Book
Module 4: Messaging
Module 5: Calendar
Module 6: Browser
Module 7: Memos & Tasks
Module 8: Options Menu
Module 9: Best Practices and FAQs
Via: Trendhunter