Nowadays you don't see mobile phones that truly flaunt flat and smooth surfaces. Most can slip right out of your hand even before you have a chance to clasp onto them. Furthermore, the customary contour of mobile phones has started to look very mundane. So, new age designers are creating mobile phones with uneven surfaces or shells that are easier to grapple onto. And yet another addition to this set is industrial designer Richard Malachowski's conception, the Nokia Diamond.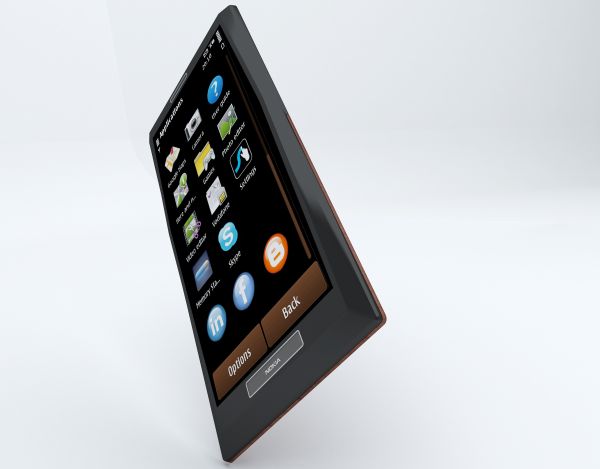 This phone combines the traits of sleek and rough cuts into one piece. The front side of the phone is sleek and leveled while the backside has angular hacks inscribed into a dome. The phone with a non slippery surface has god entertainment options like an 8 megapixel still triangular camera capable of video recording, 3.5mm stereo headphone minijack, microphone and built in speakers. It also slots in a micro USB and SIM card tray.
The front of the phone does not have too many buttons and so the screen is larger and takes up all the space available. The 3.5 inch multi-touch display screen has a resolution of 480×320 pixels at 163 ppi. The phones measures 120, 65 and 12.5 mm along the edges. On the skin, the phone holds a wooden battery cover, volume button, power on/off switch and a home icon.
But the highlight of the phone is the rear that has slopy gradations, very similar to the cuts you see on diamonds. Although, this project was taken by the designer just to give a stir to his creativity, the phone does look quite ravishing. Urban women will love to own this design and probably the diamond like facets on the back will make the handset look a lot more appealing to them.
[Thanks, Richard Malachowski]