India is a country full of Bollywood fans and audience here is greatly influenced by masala movies and Bollywood stars. So here comes the good news for Indian film fans owning iPad, iPhone and iPod touch. Now they have a new option of watching films on the go, as a streaming service Spuul launched an iOS app bringing its log of content at the service of iPhone, iPad and iPod Touch owners all around the world.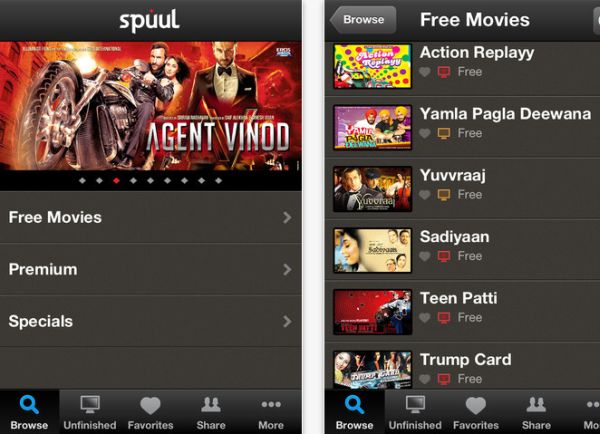 The app provides the facility of allowing users to continue watching movies from where they left off. It also offers a handsome deal where the user gets the incentive by inviting other friends on to the service, with an attractive chance of winning completely free access to Spuul's premium movies and other prizes for referrals. Spuul has made a Stars Section on its home page to assist users to find their favorite movies, actors and actresses. The beta service was launched in early April and has got a collection of more than 280 titles and the catalogue is added on daily basis. Three distinct plans are offered for innovative pricing options. The basic level includes free and unlimited access to selected movies under "Forever Free" category. A monthly subscription "all you can eat" for $4.99 (INR 250) allows unlimited access to its "Premium" movies and blockbusters are available under "Specials" at $0.99 once only price per title.
From the moment the users hit "play", instead of limiting access to special titles, each purchase presents 72 hours of film playback. This bypasses the "48 hours to watch" situation and grants viewers more time to relish each movie at their own ease and pace, needless to say, delivering more value. Keeping in mind the popularity of Indian entertainment industry, the app will be available all around the world. Spuul is well focused on providing best experience across its website, tablet apps and mobile apps, as today's audience loves multitasking and consumes content from various platforms.