Spotify is one of the most famous music streaming iPhone apps that helps you to sort millions of your favorite music tracks and listen to them anytime, anywhere. Spotify has recently unleashed its latest version of this iPhone app, which eliminated its major drawback of being unable to search through your playlist and to see the next upcoming song that was about to be played.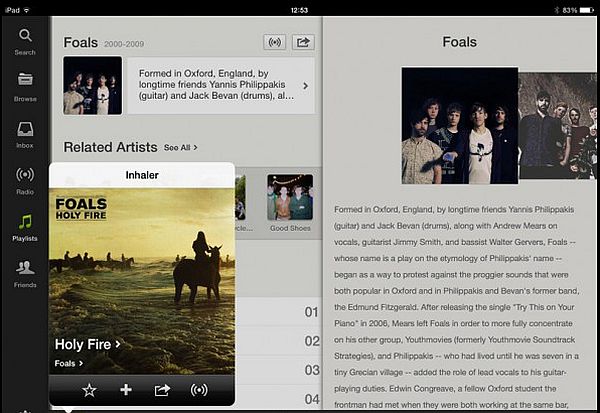 With this all-new version of the app, users will now be able to have a more comfortable and managed experience of listening their favorite songs. With the app, it is now possible for the users to view their entire play list on their iPhone arranged in an alphabetical order and hunt for a particular song, song by their favorite artist or their saved playlist. In addition, a recently updated feature of the app allows you to search your songs from the downloaded list even while you are offline. This is quite different from the earlier version where you had the facility to listen to the tracks offline but were unable to download the playlist easily.
With the latest version, users can deal with this problem effectively. Thus, it has numerous benefits where you can listen to any of your favorite artist and can even play music in the shuffle mode. The songs can be played on any device from mobile to tablets and computer. Tracks can be enjoyed even offline and above all you have an uninterrupted music experience without any irritating product advertisements and breaks. The sound quality of the app is simply mind blowing.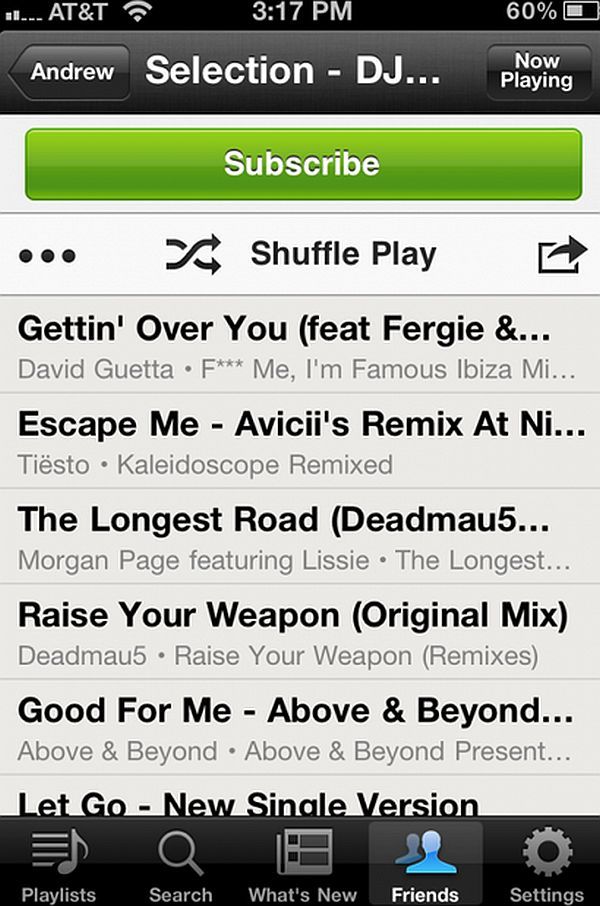 You can easily access the unending play queue from the Now Playing screen, which is very convenient. The app has an additional feature to warn the users if they are saving a track that already does exists in their playlist. Thus, it prevents duplication of tracks. This makes Spotify's new app the best for an iPhone.
All in all Spotify has made its app's working extremely simple and manageable for the mobile users. At present the app is available for free download from the App Store and Google Play Store too. However, if you want to enjoy listening your best ever music tracks without being disturbed by those irritating ads; you need to have a Premium Account with Spotify. This Premium subscription costs $9.99 for one month.
Summary:
Spotify has come up with an amazing app to help you carry music wherever you go, so that you could enjoy your favorite music tracks.