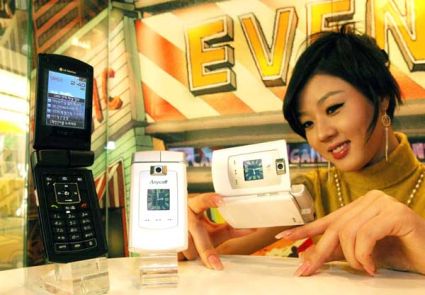 SPH-B6550 is the new T-DMB handset from the Samsung stable for the LG Telecom, operator for the Korean market.
The phone we think has got all the mundane features that you will accept form any phone that is launched so it will have MP3 player, Bluetooth connectivity with a 1.3 Megapixel camera. It will have a paid T-DMB setup and you can also keep the program guide as a background.
No plans for this phone to get out of Korea for Europe and US so hard luck guys.
In Korea it has been priced at 500,000 KRW and 600,000 KRW and is available in two colors of black and white.

Via: Aving