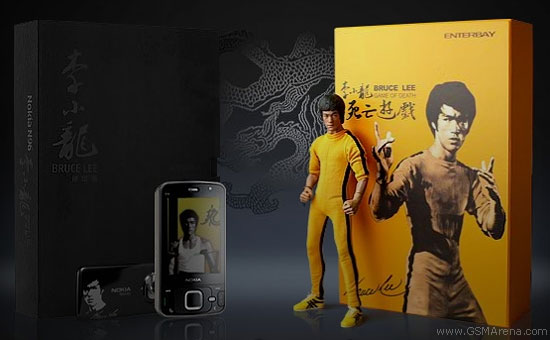 Target Customers: Martial arts fans.
This special edition phone is a tribute to the martial arts legend, Bruce Lee. Nokia China has launched the N96 Bruce Lee edition in Hong Kong with exclusive accessories and Bruce Lee's face and signature on the back panel. The phone comes complete with a Bruce Lee doll, a wrist strap with Lee's name and a nunjaku shaped key holder. Rare photos of the legendary actor have been preloaded into the phone. The technical specifications for the N96 remain the same. They have a dedicated site to promote the Nokia N96 Bruce Lee edition, but it's damn slow.
Pricing & Availability: While the original N96 sells for $600, the Nokia N96 Bruce Lee edition will set you back a whopping $1,300. The phone is available here.
Check out more pics and the video after the jump.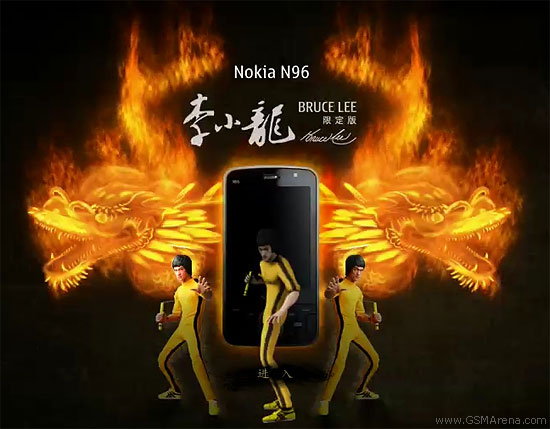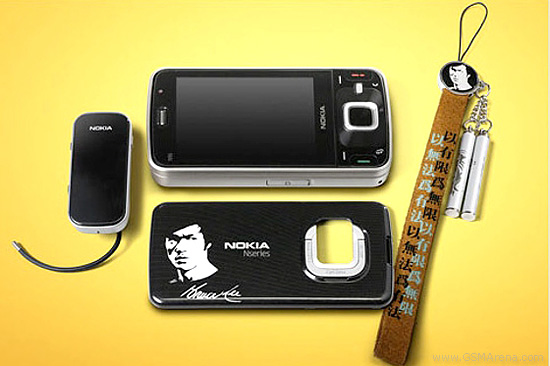 Via: GSMarena