Sony Ericsson W995 is a mid-range feature phone that has been packed with some of the best-in-class attributes and multimedia options. Though the handset was announced more than two years ago, the device has got convincing features that are good enough to compete with the modern mobile phones available in the current trend. Sony Ericsson's Walkman style is clearly evident on the first glance itself. With a sliding form-factor, W995 supports 2G and 3G networks as well. A quick glimpse on this handset's features and specifications would help you to make your decision.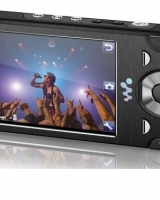 Performance
Bluetooth and USB connectivity delivers an efficacious data transfer between the handset and other devices through the wireless and wired mediums respectively. Inclusion of easy-to-use programs like Youtube application, image editors, shake control, Walkman 4.0 player, SensMe and kickstand deserves a special mention here. Rated with a capacity of 930 mAh, W995's Li-Po battery delivers a laudable standby time of up to 370 hours in the 2G mode and up to 360 hours in the 3G mode. Its talk period is approximated to about 9 hours on the 2G network and about 4 hours in the 3G network.
Features
Sony Ericsson W995 flaunts a 2.6 inches TFT display screen with a pixel density of 154 ppi. The resolution of this handset is quite convincing with 250 x 320 pixels; however, if compared to contemporary mobile phones, this display screen is slightly outdated as it lacks a touchscreen functionality. To add, it could vivaciously display 256K colors while most of the modern handsets will have the capacity to display 16 million colors. As the device is compatible with advanced data transfer technologies like GPRS, EDGE, Wi-Fi and 3G, browsing internet is quite faster and effortless as well. The presence of NetFront pre-installed browser enhances the browsing experience.
To everybody's surprise, Sony Ericsson W995 possesses an A-GPS feature for easy navigation through uncertain roads. To mention, this device flaunts a Wayfinder navigator as well. The handset's internal capacity is limited to just 118 MB; however, its expandable memory slot supports micro memory sticks, i.e. M2, of up to 16GBs of deliberate space. Inclusion of an accelerometer sensor and TrackID music recognition are highly laudable.
Moving on to the handset's multimedia features, Sony Ericsson has packed a handful of amiable attributes. A casual glance at its specifications list would delineate its sophisticated 8.1 MP primary camera. Literally, it could record WQVGA videos at 30 fps and capture still-images in the resolution of 3264 x 2448 pixels. The presence of options like auto-focus, LED flashlight, face detection, Image stabilization and Geo-tagging makes it comfortable for the users to enjoy a rich imaging experience. The device entitles a standard 3.5 mm audio jack through which users can relish perspicuous music. Fortunately, this device supports a stereo FM radio with RDS functionality as well. Regarding the power source, a standard Lithium-Polymer battery powers up this device.
Design
Sony Ericcson W995 belongs to the sliding form-factor which makes the device quite bulky. On the first sliding part, the handset possesses the call handling buttons, shortcut keys and the D-pad. With a slide, users can get access to the handset's alpha-numeric keypad. The solid design of the device has a definite rectangular shape. Above the display screen, one could identify the front facing secondary camera that aids in the video call facility. A dedicated shutter button for the camera, volume rocker and playback buttons are meticulously positioned on the right face. A dedicated button for the handset's Walkman player is designed on the the left face. The charging port could also be identified on the left face. As customary, the primary camera along with the flashlight is located on the rear panel. W995 has been designed with a small stand that helps users to rest their devices while viewing videos. The standard 3.5 mm audio port is designed on its upper face. Though the overall design seems quite bulky, the handset weighs just 113 grams.
Bottomline
Sony Ercisson W995 is an amazing handset with mind blowing features. However, the device lacks contemporary options. If performance and utility are your high priorities than modernism, undeniably this gadget has got the stuffs that are good enough to own.