Sony Ericsson's Spiro was launched simultaneously with its brother-in-arms Zylo, a similar walkman phone with a slider form factor. While Zylo's USP was its support for FLAC audio format, the Spiro has no such support. If we overlook clichés, the Spiro is a compact and very well designed phone. It supports all major video, audio and image formats and comes with a 3.5mm headphone jack. Net connectivity is provided by Dual Band GPRS and EDGE support. The Spiro comes equipped with a 2MP camera that clicks decent pictures which can be viewed on its 2.2" QVGA 240X320 screen. A pixel density of 182ppi ensures vibrant display.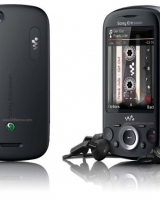 Performance
The Sony Ericsson Spiro is no Xperia. Unlike its Android running monstrous cousins, the Spiro runs on Sony Ericsson's proprietary operating system. Sony Ericsson veterans will find that the interface has hardly changed in the last decade. As with Zylo, the Spiro's operating system aims to cocktail music playback with social networking. Thus, while it has many music features, it also comes built with social apps like Facebook and Twitter which are quite impressive when compared to phones within the same price range. The net browser, however, is a nuisance. No Wi-Fi and 3G support means that you will have to rely on EDGE/GPRS for browsing which is painfully slow at times, not to mention the small screen which makes viewing pages troublesome. Call quality and signal reception is moderately good but sometimes you may hear callers as if they have a pillow over their mouths. The 1000mAH battery ensures standby up to 476 h, talk time up to 4 hours 30 minutes and Music play up to 20 hours.
Features
The Sony Ericsson Spiro is a budget phone so it does not come loaded with astounding features. The Spiro comes with Sony Ericsson's proprietary TrackID song recognition feature. The music playback is as usual great, as is expected from the makers of the W-Series. The internal memory is meager at only 5MB. The external card slot supports up to 16GB though. The phone also comes with Sony's PlayNow service which enables users to download media and apps. The browser supports WAP 2.0/xHTML and HTML (Obigo Q7). The Spiro also has a flashlight.
Design
The design of the Spiro is exceptionally modest. It is compact and sturdy. The front is stylishly glossy, but it's a fingerprint magnet. The back has a matte finish for added style and provides grip. The slider reveals the keypad which has large and tactile buttons and is a breeze to use. As always, the arrangement of the D-pad and other buttons is designed by keeping music playback in mind. The volume keys are a bit problematic as they are exactly at the center of the right-hand side which is bothersome when the slider is closed.
Bottomline
The Spiro is a well-made phone, every element of which flaunts quality. It may not be forged out of space-age grade aluminum or reinforced glass, but it feels rock solid in hand. The screen is acceptable, in spite of its unassuming resolution. One should not really anticipate any less from Sony Ericsson. The Spiro totally deserves admiration for the legibility of the menus. The single biggest trouble is the software crashes that occur more than often. The crashes cause the OS to hang, leaving you staring at your phone. Finally, the call quality is second-rate. Honestly, better is expected from Sony Ericsson these days as budget phones can outdo smartphones only in this area.