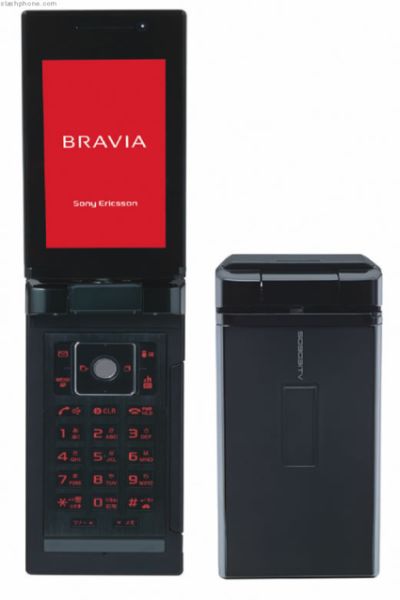 The new Sony Ericsson SO903iTV phone uses the jointly developed "Bravia Engine for Mobile Phone" and is available in Japan through NTT DoCoMo.
This phones 3-inch LCD screen has picture aspect ratio of 16:9 with resolution of 240 x 432.
It can be used for watching mobile TV and has a 2-megapixel camera that can record video to its unspecified internal memory and to microSD card slot given for memory expansion.
This is a 3G and GPS enabled set that has in-built FeliCA with Office document viewers. There are rumors that Bravia technology will be available outside Japan soon but when is not known.
More Pics after the jump.
[Via] Handcellphone