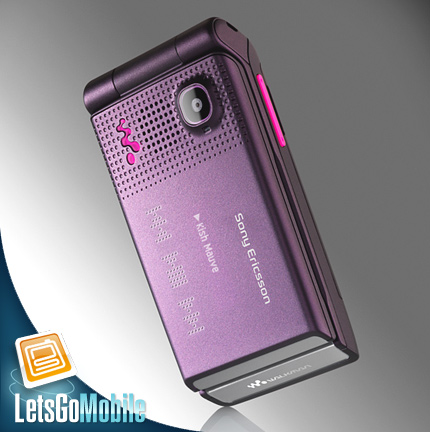 After debuting its business-class mobile phone P1i, Sony is again back with its new Walkman mobile portfolio for music lovers. Sony Ericsson W380 Walkman phone is good combination of unique clamshell design with all advanced features for all music lovers.
The phone is equipped in never seen before features, including Gesture control feature which allows users to mute calls with the wave of their hands. Sony Ericsson W380 Walkman phone includes an external display, which comes into life only when you need it or show the name of music track or when you want to know who is calling you. The features of the Sony Ericsson W380 Walkman phone are given below:

Music-Track feature: The music-trackID feature of W380 takes tag clip from the phone's radio and gives you details of song, including singer, album name. The TrackID feature is already available on other Sony Ericsson's Walkman phones.
Music interface: The Walkman phone brings your music to the surface of the phone, which allows you to control what you are listening without opening the phone. The Skip forward and backwards feature allows you to track or pause the music effortlessly. One-Touch button on the top of the phone light up when phone is switched on and a hidden display comes into life. The phone gives you different light effects for different callers. The Sony Ericsson W380's Gesture Control feature allows true 'handsfree' handling of your calls for the first time – show it off to your friends!
The Sony Ericsson W380 Walkman phone comes with complete Media Manager PC software, which allows you to easily transfer your music, photos and videos between your computer and phone. The software coverts your music in the right format. The W380 is a GSM/EDGE/GPRS 850/1800/1900 and 900/1800/1900 clamshell phone and will be available in selected markets in the first quarter of 2008.
Image: Lets Go Mobile