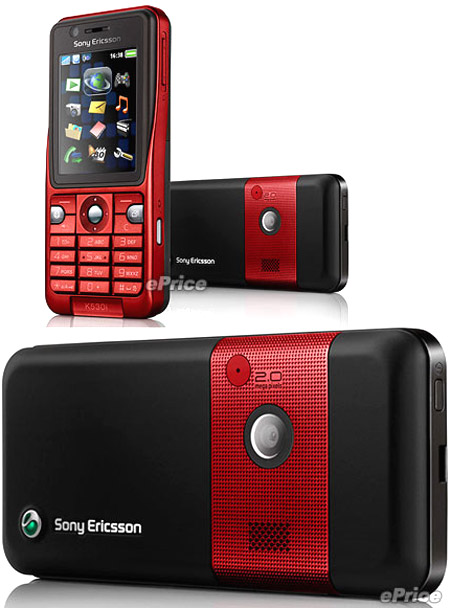 While market leader Nokia continues to experiment with functions in its cell phones, other companies continue their obsession with façades. This is manifested in latest version of Sony Ericsson's K530i. In wake of the onset of Chinese Lunar New Year, the Swedish manufacturers have launched a "fiery red" version of their 3G phone.
This version will be available in addition to its already available colors of Warm Silver and Thunder Black. The red version does look good but unfortunately the company hasn't changed anything on the inside. K530i Fiery red comes with a 2MP camera, fast internet browser, photo blog, Push mail anytime and RSS feeds. For connectivity this phone has Bluetooth, USB support and Modem. It has an internal memory of 16MB and supports a Memory Stick Micro up to 2 GB. A Media Player, FM Radio and PlayNow round up its entertainment capabilities.

As already said, fiery red is being made available for February 7th at a price of NT $8800 (USD 273). Depending on sales there, we might see this rolled in some other corners of the world too.
Via: MobileWhack