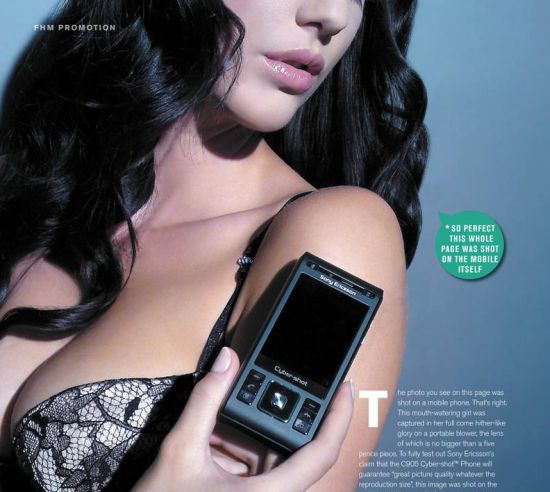 Hey guys, check this out! This is certainly something new and interesting. Sony Ericsson is claiming to have shot a magazine ad campaign, entirely on a mobile phone camera. The ad has been shot with a Sony Ericsson C905 Cyber-shot and will appear exclusively in the December 2008 issue of Bauer Media's lads' magazine, FHM. Sony Ericsson UK & Ireland Marketing Director, David Hilton cited…
This is an amazing opportunity for us show off the capabilities of our new phone. The audience and timing of this campaign is perfect for generating a buzz within the gadget-mad young men of Britain, just as their Christmas wish lists are being created.
The Sony Ericsson C905 is being touted to reproduce high quality prints of any size and this ad campaign, when it appears, will validate the claims of C905 that boasts a stunning 8.1-megapixel camera with auto focus.
Via: MobileMarketingMag