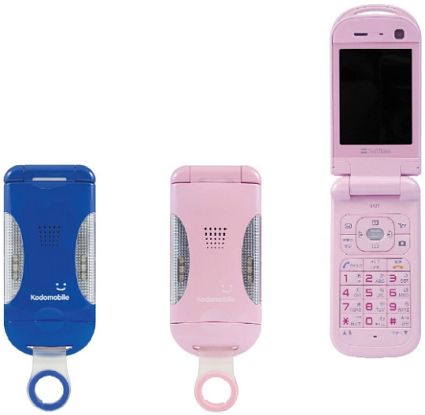 From Japan comes a mobile phone designed for the children.
Are Japanese parents getting lazy that's why you see products like these seeing the light of day in that country. The Toshiba and SoftBank combine have launched a phone 812T with 3G and GPS phone for kids so that the Japanese parents can track their kids sitting in front of PC through GPS.
Japan's reliance on technology is so much that they now want the parents not to leave comfort of their home to find their child. Other than GPS and 3G the phone also has 1.3-megapixel camera , email and yahoo messenger service. The other reason is that the crime rate is very less in Japan and so the parents allow their kids to roam free on streets.
Here are few suggestions they should have integrated a pepper spray and speed dials for the police station so that when and if the child is in danger he can at least get help.
Via: Akihabaranews