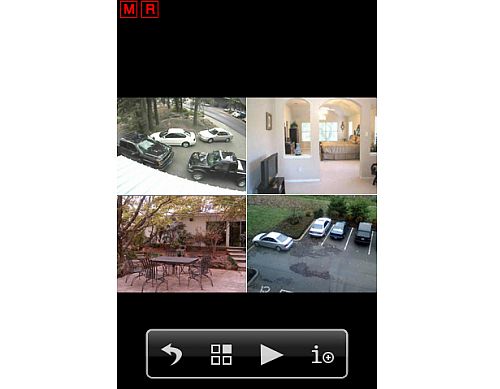 Let's face it. We are living in the world of novelty of smartphones, where we walk the streets with our eyes glued to the screens of our handsets, apparently unaware of the world around us. However, the new smartphone surveillance app dubbed Mobiscope intends to spy around your house/garden with its USB and/or IP camera on mobile and desktop devices. Precisely, you can keep your eyes glued!
Developed by Shape Services, the app is intended toward all those who want to take cyber spying to the next level. The app allows you to keep an eye on your children/wife/ex-girlfriend/ailing parents or friends, simply, the possibilities are immense. The application features free 24/7 technical support, free updates/bug fixes/new features, and free weekly updates of public camera list along with free access to other public IP cameras world-wide.
The iPhone app is $9.99, the Windows phone app is $19.95, the HP/Palm version is $19.95 and the Blackberry version is $19.95 and the Android version, which requires accessing your cameras by connecting to Mobiscope Web, sets one back $19.95, for a one-time fee or $4.95 if one chooses to pay month to month.
Via: The Next Web