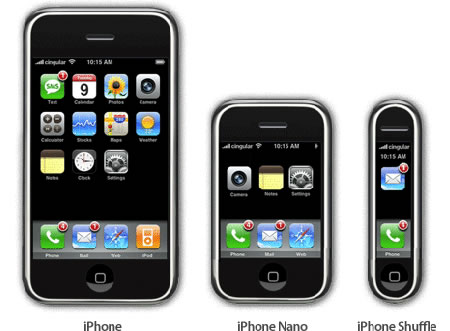 Shaw Wu might be an oracle for all the information (pre-release i.e.) that you wish to collect about Apple's iPhone. We all know it is too highly priced even by Apple's standards, and based on this obvious fact, rumors are abuzz that Apple is already working on cheaper versions of iPhone.
American Technology Research analyst Shaw Wu has a success rate of well over 60 per cent when we consider the number of times he has been accurate about Apple's pricing strategies in the past. This time around, he has stated:
Apple needs to round out its iPhone product line at lower price points (similar to iPod) if it expects to replicate the success of its iPod with sales of 100 million units.
We all know that don't we. He has also added "lower cost iPhone prototypes" already exist that might be released in future at "unspecified future dates." Come on man, if you are looking in to that crystal ball of yours (pun not intended), tell us something concrete. Substitute those vague expressions with something specific.
But who am I to contradict an industry analyst who has insider sources. All my knowledge of economics tells me that at $599 for a phone, iPhone (even with an 8 GB memory) is a bit too pricey. So, Wu's prediction is a bit, well, expected.
Via: Engadget