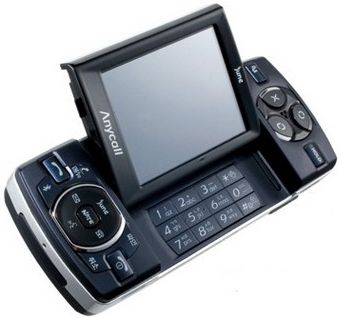 Do not think it to be like any other phone, this Samsung's SCH-B550 is a path breaking phone technology wise.
The phone has some serious gaming capabilities and features specs like MP3 player, 2-megapixel camera, and off course Bluetooth.
Thanks to T-DMB TV receiver and the 3D graphic card which are bound to give this phone an edge over the others.
It has been designed for the Korean market but there is no word on the pricing and availability front.
What else we would like to know is what is the battery support like especially when it also incorporates a 3D graphics card.
Via: Slashgear