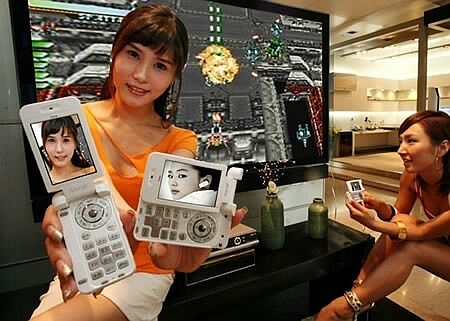 Move the phone to the left, your bike will also move left. Well guys! Here is a perfect gaming S-DMB phone from Samsung Korea that has a 180-degree swivelling display and 1 Million Polygon 3D processor. SCH-B450 has all the specification like Vibe Tonz that makes you feel like playing the game in actual.
You can feel the original PS3 control with the SCH-B450. Thanks to the the 3D motion recognition games. All other specifications are there with a 2Mpix camera, MP3 player and mobile printing.
The gaming phone, SCH-B450 will land soon in the Korean market for $630.