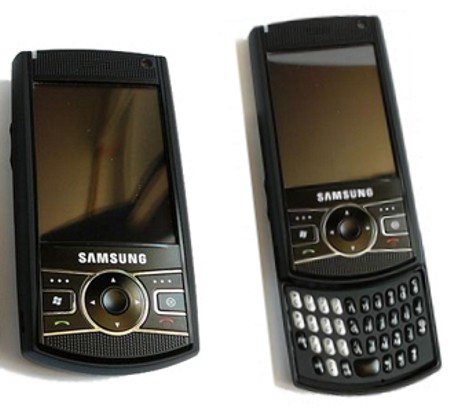 The much anticipated pocket PC phone from Samsung finally gets approved by the FCC and will be released shortly in the US, most probably on the Verizon network.
Samsung SGH-i760 is a pocket PC phone which runs on 520 Mhz Intel PXA27x, Windows Mobile 5.0 AKU 2 PPC phone edition.
The ultra-slim slider phone comes with a Qwerty keyboard and a host of connectivity options like EDGE, UTMS, HSDPA and GPRS. It also features a 2 MP camera, Wi-Fi , Bluetooth, Infrared and USB.
It has a memory of 128MB ROM/64MB RAM and a Micro SD card slot for additional memory. The powerpacked phone is pretty compact with its dimension of 154mm x 57mm x 19mm and weighs only 119gm.
Samsung SGH-i760 is a combination of rich features and good looks.