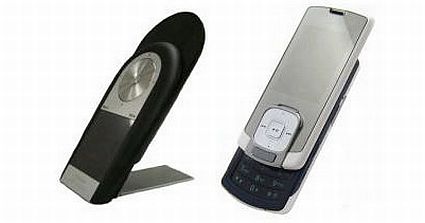 Samsung is working on two new cell phones for Bang & Olufsen, dubbed the F330 and the SGH-F310. The phones are packed with loads of functions and will only be bought by the born rich.
For now, the company is not planning to rename the F330, but the SGH-F310 has already received several names like Serene II, Serenata, etc.
The SGH-F310 will come with UMTS/EDGE/HSDPA @1.8Mbps support and will house a 240 X 240 touchscreen display, an enormous 4GB internal storage, MP3 Player and an MPEG 4 Player. The F330 will come with EDGE/[email protected] Mbps support, easy connectivity via Bluetooth and USB, a 240 X 320 display, memory expansion via a MicroSD card slot and a 2MP camera.
Via: Slashphone