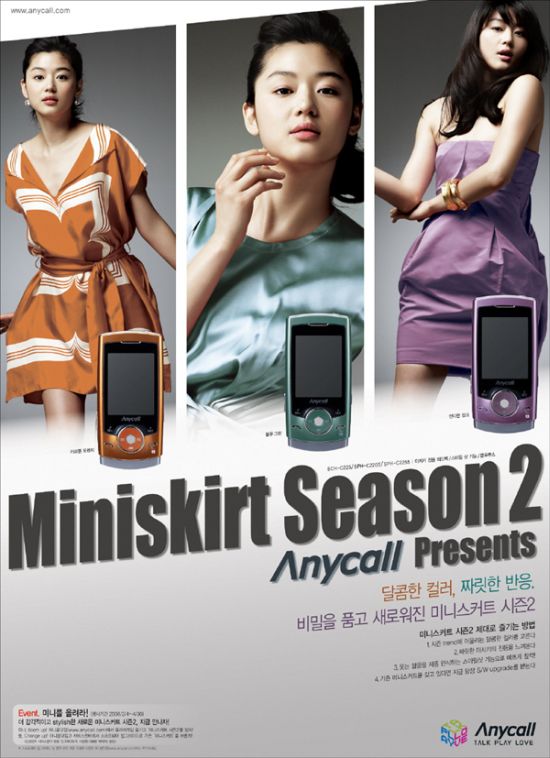 They sold more than 1 million models of the Miniskirt Season1 last year in Korea alone and whilst we were still counting, Samsung has gone ahead and released the Miniskirt Season 2. This all means that the Korean Chicks would go bizarre again for one, they would rue possessing and older version and two, the ones who don't have them as yet, would be seen thronging mobile stores across the country.
Ask me why I mentioned chicks and I would call you stupid if you do not know that the company itself pits this range as essentially feminine. The most talked about feature in these new version phones is the 'Smile Shot' function and while the lensmen would have started smiling for they comprehend it easily, you people can still keep guessing what it means until you buy one.
No intentions to torture you and you can afford to smile as I reveal it and the Season two would have you captured the moment you do it, therein lays the meaning. A vibrating touch key and other upgraded SMS related features are the other important upgrades.
The slider phones would measure not more than 10.9mm thickness, and would each come with a 2 megapixel camera. HTC also has a slider inline but tell you what the females would surely prefer the Season2, the latter though could be priced a touch heftier. My take is nothing more than $500, lets see how close I am when it models retail.
[Courtesy: Akihabaranews]