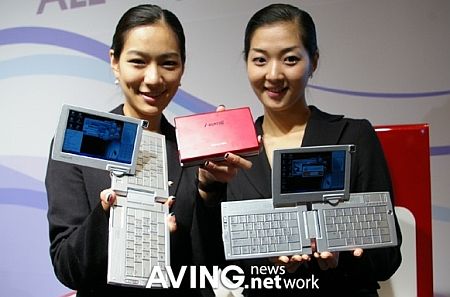 Frankly speaking, I feel a bit tongue-tied whether to call the new Samsung SPH-P9000 a phone or a computer. However, Samsung names it a mobile convergence device that they showcased at the Mobile WiMAX Summit 2006.
The SPH-P9000 rocks the eminent Mobile WiMAX technology to let the users have the wireless access to internet and the CDMA EV-DO technology for enabling voice communication. The SPH-P9000 runs with Microsoft Windows XP OS.
If we talk of its looks, the Samsung SPH-P9000 features a folding QWERTY keypad for web surfing and other tasks. Other salient features include an MP3 player, Video-on-demand, 1.3-megapixel camera, 5-inches WVGA screen, 30GB hard drive, and Bluetooth connectivity.
The unique mobile convergence device, the SPH-P9000 is likely to be made available in Korea in the first half of next year.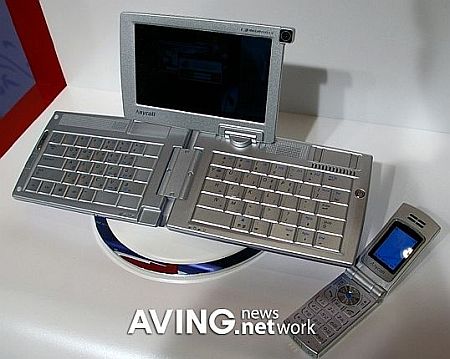 Via: Aving