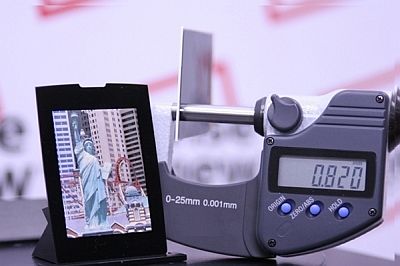 With the conscientious innovations in technology, modern gadgets are getting thinner and lighter day by day. It was only a couple of months back when LG Philips boasted its 1.3 mm World's Slimmest Screen. Now, it is just a matter of past for Samsung Electronics has come up with the ever thinnest mobile LCD panel, which is 0.07mm thinner than the previous slimmest panel.
Featuring QVGA (240 x 320 pixels) resolution, 300nit brightness and a 500:1 contrast ratio, the new mobile LCD panel is available in 2.1 inch-diagonal and 2.2-inch-diagonal screen sizes. No words on pricing and availability.
In addition, the company has developed a new shock-resistant'i-Lens' mobile technology that includes a shielding layer, into a solitary, thinner module for keeping the whole panel intact.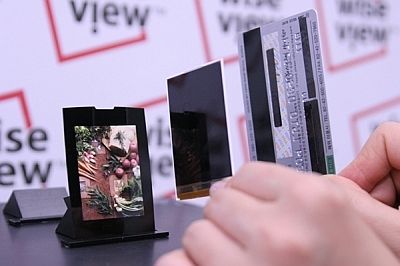 Via: aving.net