A new report leaked the specifications of the long-awaited and rumored  12.2 inch tablet of Samsung. Find out more about the tablet which is called the Samsung Galaxy Tab Pro .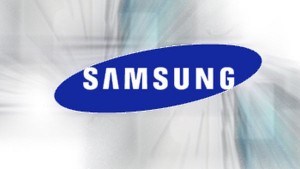 Samsung Galaxy Tab Pro – Leaked Specs
The earlier reports claimed that the 12.2 inch tablet by the Korean company Samsung was supposed to be called Galaxy Note 12.2 however the name of the tablet is apparently Samsung Galaxy Note Pro according to recent leaked reports. Even an image of the supposed tablet found its way to the common masses because of the leaked reports.
Specs – Rumored specifications of the alleged Galaxy Note 12.2 tablet are a 12.2-inch display (as the name suggests) which is likely to have a resolution of 2560×1600 pixels, a quad-core 2.3GHz Snapdragon 800 processor, and 3GB of RAM.
Hardware – The Samsung Galaxy Note 12.2 tablet is expected to be of 32GB inbuilt storage and was earlier reported to run on Android 4.3 Jelly Bean out-of-the box. The tablet is also rumored to have an 8 mega pixel rear camera and a decent 2 megapixel front facing camera, not much o look out for photo enthusiasts.
Operating system – the leaked reports suggest that the 12.2 inch display tablet will run android 4.4 KitKat out-of-the-box, definitely something to look out for.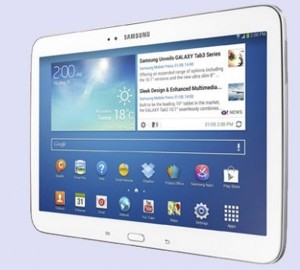 Release – The report claims that since Samsung is planning to release the Note Pro as an addition to the recently unveiled Galaxy Note 10.1 2014 edition , it will be released very soon as a follow-up to the release of some other tablets lined up for unveiling in a few months' time.
Production – The mass production of the Galaxy Note 12.2 Pro is expected to go into mass production by the end of 2013 , thus adding fuel to the rumours and the likeliness of it being releases at the popular and perhaps the biggest tech show Consumer and Electronics Show (CES) in Vegas in January 2014. The tablet will be something that will give the Korean company the attention it always never misses to grab a chance at.
Other rumors – Although expectations of a January release is there but there is also a chance of Samsung not releasing any of the tablets which are rumored to be unveiled in January at the CES. Samsung is apparently aiming for a February release during the Annual Mobile World Congress in Spain and thus a March release for the general consumers.