The Samsung Galaxy Note 10.1 has just taken a short stop at the Federal Communications Commission (FCC) to gets its Verizon 4G creds cleared and from reports emerging out of the company's American offices, it seems like a Sprint version of the same could follow suit. A Samsung device with a SPH-P600 model number has just made it through the government inspection agency which appears to provide support for Band 25 LTE offered by Sprint as well as HSPA support at 850MHz & 1900MHz connectivity frequencies.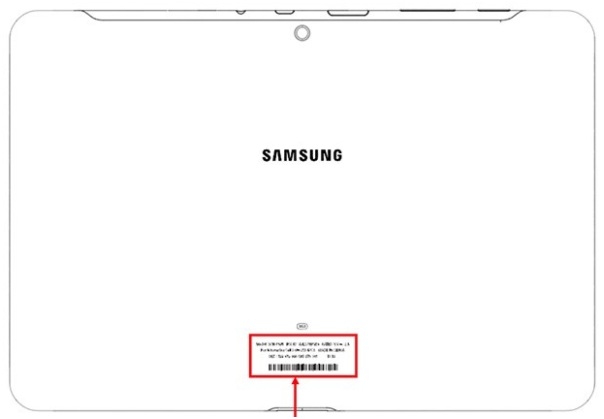 Along with the hardware, the inspection approved the tab's Bluetooth 4.0 tag and WiFi 802.11 a/b/g/n capability which has been expected to be featured on the device. The approval will allow the tab to be available in the market right on the schedule. Neither Samsung nor Sprint has made any comments about the new tablet being offered on the Now Network though with the hardware already getting the nod from the Federal Communications Commission, news regarding the confirmation of the same should be that far off.
Back in August, Samsung announced that the Galaxy Note 10.1 will get the Jelly Bean OS after which service providers began scrambling to get 4G and LTE capabilities on the device approved by the government agency. The Jelly Bean enabled set will take the tablet experience to the next level with expandable notifications, screenshot capabilities, clip to crop images, multiple windows that enable multitasking, airview, Google Now and a host of other impressive features that will make the tab extraordinary. In the absence of any official confirmations from any of the parties involved everything of course remains just a tad unofficial though we should see the necessary press releases surfacing in a matter of days.