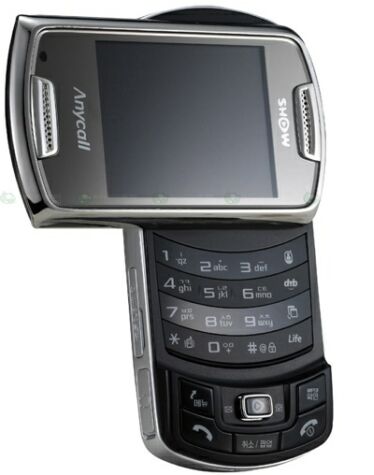 Samsung know how to take care of their home market with the launch of Samsung SPH-W2400 with AMOLED technology to complement screen seen through an HSPDA connection. The AMOLED display is expected to be extremely hot property among cell phones enthusiasts since only a thousand units will be made available.
The Samsung SPH W2400 comes in complete with the usual array of great features that you expect from a Samsung phones, HSPDA, 2 megapixel camera, MP3 player, DMB mobile TV, Bluetooth and TV Out. The design and stylish form of the Samsung SPH W2400 will sure catch your attraction. The device looks like other normal slider phone but it swivels again, so that the screen can be twisted horizontally for better TV viewing. Well, the Samsung SPH W2400 allows you to view television.
The Samsung SPH W2400 supports T-DMB, Bluetooth connectivity and also supports a "3.5G" level of HSDPA for faster downloads and streaming.
Image: Tech News