The range of Corby phones by Samsung has grown popular with time and there's no doubt about that. One can find the first Corby, the CorbyTXT, the Corby Pop, Mate and CorbyPLUS. You'll find a Corby for touchscreen lovers, another for music freaks, a Corby for text lovers and a Corby for different age groups. Although the Corby family seems complete, but that's not what Samsung thought and thus, released the Corby Pro B5310. The Samsung Corby Pro B5310 has a design that's similar to the other Corbies, yet it is an intelligent phone that comes packed with the features of the whole Corby family and offers a little extra at the side. It combines amazing touchscreen controls and great texting through its side slide feature and QWERTY keyboard option, along with multiple options of connectivity such as WiFi, GPS, good music through its 3.5 mm audio jack, a sweet camera and last but not the least, impressive style.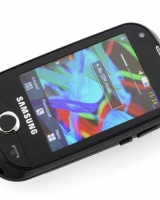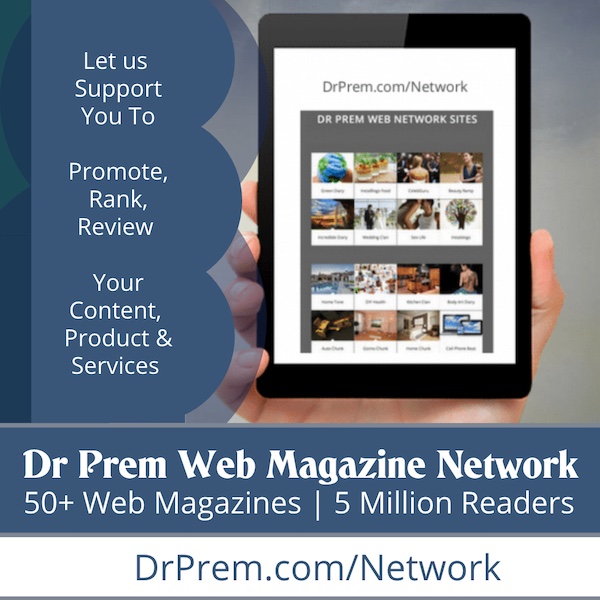 Performance
The Samsung Corby Pro B5310 comes with an average proprietary processor to run a decent number of apps together. It has a 3.15 megapixel camera that fixed focus that clicks 2048 x 1536 pixel resolution, noise-free and amazing pictures. The camera does not offer auto-focus, but a brilliant Smile shot feature. Through this feature, the camera does not take a picture instantly, but tracks the famed face instead when the camera button is pressed. A picture is taken as soon as a smile is detected. The camera of the Corby Pro B5310 is completely optimized for touch and is one of the most comfortable and easy camera interfaces on a touchscreen device. It offers video recording that is not very impressive, [email protected], but is still OK. The audio playback on the Corby Pro B5310 is really good and can be compared to several high priced smartphones out there. It offers loud and clear audio through its 3.5 mm audio jack, along with a list of EQ that can be chosen during different moods. The Corby Pro B5310 has a loud, high-quality speaker. The maximum memory support of the Corby Pro B5310 lets one save a lot of music and videos that can be enjoyed, while different flash videos can also be checked out through the intense web browser that offers kinetic scrolling and full screen view. The Samsung Corby Pro B5310 comes with a standard Li-Ion 960 mAh battery that provides up to 12.9 hours (2G), 4.7 hours (3G) talktime and a standby time of up to to 542 hours (2G), and 447 hours (3G).
Features
The Samsung Corby Pro B5310 comes with the proprietary CPU and TouchWiz interface that looks and feels totally amazing. It is pleasant, rich in color and lively. It offers different home-screens with plenty of widgets to meet every taste. The wallpapers on the Samsung Corby Pro B5310 are three part of one panoramic desktop.
It offers 2G (GSM 850/900/1800/ 1900) and 3G (HSDPA 900/2100) network options and several options of connectivity that include GPRS (Class 10, 32-48 kbps), EDGE (Class 10, 236.8 kbps), microUSB 2.0, Bluetooth 2.0 and unlike the other Corbies, WiFi (802.11 b/g). Multitasking is supported by the amazing Corby Pro B5310 and thus, different Java applications can be run without any hassles.
An internal storage space of 150 MB can be found on the Corby Pro B5310, while it also supports a microSD card with a maximum of 16 GB. The new WebKit-based Dolfin web browser (WAP 2.0 / xHTML, HTML) that offers Flash and Java support can be found on the Corby Pro B5310.
It has a phonebook that offers the storage of up to 2000 contacts with detailed fields, while it displays the contacts saved on the SIM card and the memory at the same time. Without a doubt, the Corby Pro B5310 offers several messaging formats comfortably. It has an editor that can be used for SMS and MMS, with a different editor for e-mail. The on-screen, touch numpad can be used only in portrait mode though.
The amazing featured hardware; the QWERTY keyboard can also be used for classy typing on the go. Just like Samsung promised, the Corby Pro B5310 offers integrated Facebook, Twitter, MySpace and Bebo with options to update profiles, add friends, check messages, add pictures, chat, poke and a lot more. The integrated GPS receiver in the Corby Pro B5310 can be used for image geotagging as well as for navigation on preloaded Google Maps app or other third-party Java apps. This cool phone has a good audio/video player that supports DivX/MP3/AAC/WMA formats, Stereo FM radio with RDS and an accelerometer.
Design
The Samsung Corby Pro B5310 is a cool and stylish side-slide phone with dimensions of 105 x 56.8 x 15.7 mm and a weight of 135 grams. It offers a QWERTY keyboard that offers an amazing typing experience. The keys on the keyboard are convex well sized and offer a unique press. Numbers are accommodated on the top row instead of using a numpad layout. However, the keyboard does ass weight to the Corby Pro B5310 with about 45 grams more than the other Corby varieties. Yet, as compared to the original Corby, the Samsung Corby Pro B5310 is 3 mm thicker and that is totally incredible. It does not offer a capacitive, but a resistive touchscreen that is 2.8 inches in size, with 240 x 320 pixel resolution, high colors (256k) and 143ppi pixel density. This amazing phone offers the ability to change its back covers and add a new style and flavor each and every day. The Corby Pro B5310 feels good to hold and really durable.
Bottomline
The Samsung Corby Pro B5310 has a lot to offer at a cost that is under Rs. 9,500. From multimedia options to socializing and messaging, it has a list of integrated social networking apps and different messaging options to choose from. Its QWERTY keyboard is really impressive. The camera is not bad for its pixels. It may be a little bulky for some, but it offers a smooth curvy body. The changeable back covers option makes this phone look incredibly stylish and totally cool. This is one phone that offers the best of the Samsung Corbies, with good everyday features that meet more than one's basic requirements.