Finally, Samsung has got its first music enabled mobile phone featured with 1.3 megapixel camera and video recorder. T-Mobile announced the availability of the Samsung Beat, an affordable new music clamshell phone.
Samsung Beat comes with the all features, including 1 GB memory card with preloaded music, a wired stereo headset and a USB cable for side-loading music from a computer. The Samsung Beat includes enhanced music capabilities include dedicated external music controls, stereo speaker and stereo Bluetooth technology. Other features of Samsung Beat are given below: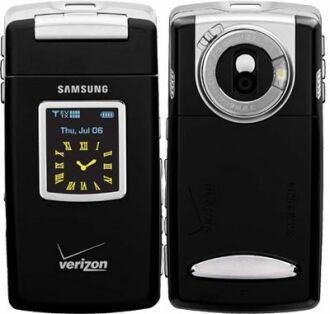 1) MP3 player, which supports MP3, WMA, AAC and AAC+
2) 1 GB microSD card and it also supports for up to 2GB expandable memory
3) Integrated 1.3 camera with 4x zoom and video capture or recorder
4) Multiple messaging options, including AOL, ICQ, Yahoo, Windows Live Messaging
5) Speaker independent voice recognition
6) Compatible with T-Mobile myFaves
7) Compatible with T-Mobile Address Book
8) GSM/GPRS/EDGE, Quad-Band: 850, 900, 1800, 1900 MHz
Initially, the Samsung is available for $99.99 with a two-year contract at T-Mobile retail stores and online.
Image: Pop gadget