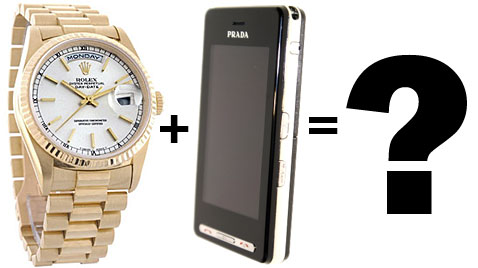 Asian news has it that LG was showing off its future concept cellphones that would bear a Rolex wristwatch face rightfully embedded into its outer body panel.
Tech Digest commented that its –
Basically a phone with a Rolex watch face embedded in the casing. Rolex buffs would certainly approve-the phone had a luxurious leathery exterior, and looked reassuringly expensive.
No pictures regarding the same have been uncovered, but, we are seriously waiting for this sensational phenomenon to ensue for good! I just hope that the cost is kept a bit measly, though.
Via: Gizmodo