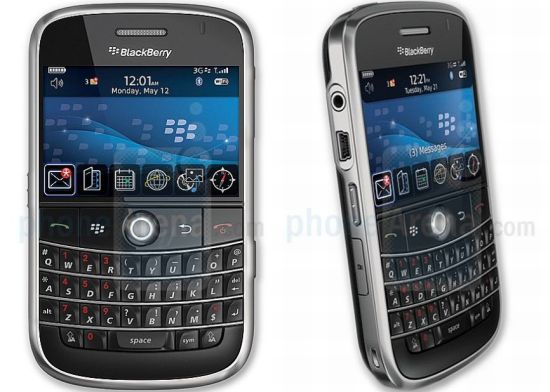 Target Customers: Internet savvy professionals.
Even after getting all the FCC approvals, Rim's latest creation – The Blackberry Bold, will finally hit AT&T subscribers in the first week of November. The phone boasts of some amazing features, which we hope are enough to lure customers to AT&T stores.
Technical Specifications: The 136 gram candybar phone sports a 480 X 320 pixel display, capable of showing 65K colors. It also features GPS, Wi-Fi, 2MP camera, 1 GB of internal storage and a microSD card for extended memory requirements. With a 624 MHz processor and a 128 MB ROM, the device runs BlackBerry OS 4.6, which promise a pretty user interface and some additional web browsing advantages (something you would always love if you are going for a BlackBerry). The device gets its juice from a 1500 mAh Li-Ion battery which is enough for five hours of talking time.
Pricing & Availability: The BlackBerry Bold will be available from the 4th of November, carrying a price tag of $299.99 with a two year contract.
Via: PhoneArena