Research In Motion has moved a step ahead in launching its next generation BlackBerry 10 OS giving out software tools and a test device to developers. At the BlackBerry World Conference in Orlando, which kicked off on May 1, RIM has launched software tools and a prototype device named the BlackBerry 10 Dev Alpha. It indicates that the most crucial firmware release in RIM's history is almost near to us.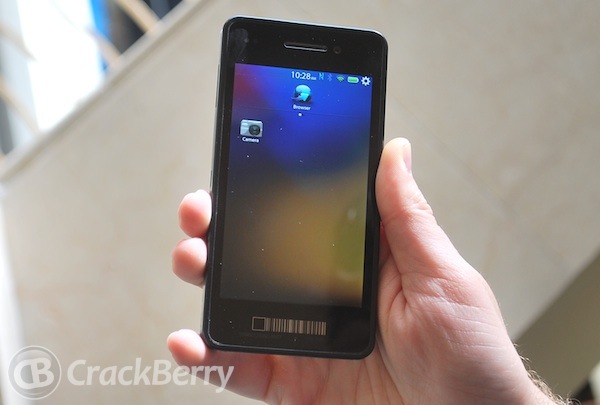 The Canadian handset maker will launch the new BlackBerry OS compatible devices in the aftermath of huge loss in market share to Apple and Google. The company looks forward for cutting-edge and quality apps from developers to give a new life for its new platform. Indeed, the biggest challenge RIM faces in competition to the iOS and Android is the lack of enough apps.
The Dev Alpha phone will let developers test the BlackBerry 10 OS nicely. The phone is just a prototype and is not meant for end users. The handset comes with a 4.2-inch display with a resolution of 1280 x 768 pixels. RIM hasn't exposed anything about its processor, but it touts 1GB of RAM and 16GB of non-expandable onboard storage. HDMI port, Wi-Fi, Bluetooth, micro-SIM slot, NFC and non-removable battery are major other features of the developer device from RIM.
RIM has also announced some nice offers to the developers, who build quality apps for the platform. Developers can rake up at least $10,000 in annual earnings if they are able to come in under the $10K mark in a year, says Alec Saunders, head of developer relations of the company. Well, the BlackBerry maker has been in intense efforts to reinstate its market influence with an advanced version of it firmware, which is largely expected to come to light sometime late this year.
Via: Reuters